Back to News
B$Z: Burton Realigns its Family of Brands for Long-Term Success
October 23, 2012
Burton Realigns its Family of Brands for Long-Term Success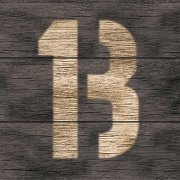 BURLINGTON, VT (October 23, 2012) Burton Snowboards today announced that its senior management team has elected to alter the structure of Burton owned brands to better position the company, its retail partners and stakeholders for the future. The current family of brands includes Analog, Gravis, RED, anon, Foursquare, Forum, Special Blend and Channel Islands. During a company-wide meeting today at its headquarters in Vermont, Burton Founder and CEO Jake Burton explained the new structure and how it will allow Burton to focus on what it does best: make and support products that set the bar for snowboarding development and further progress the sport and lifestyle.
Specifically, Burton announced the following changes to its structure and subsidiaries. Over the next year, Analog will return to its roots of being a pure snowboarding brand based at its original home in Burlington, Vermont. Analog has a deep heritage in snowboarding from the day when Greg Dacyshyn (Burton Chief Creative Officer) and the late Jeffy Anderson (Team Rider) gave birth to the brand in Burlington, and as such, will revert back to being a winter-only brand. Burton's Gravis brand will ultimately move its headquarters to Tokyo, Japan and moving forward will be solely distributed in Asian markets selling lifestyle shoes and bags. Gravis was established in 1998 as the company's first independent lifestyle brand, and since then, Asia has been by far its most successful region. As a result, Gravis will now focus purely on this market and opportunity. Further, in a move that Burton has been planning for several years, the company will also start developing protective headwear under the anon brand name. Burton will continue to offer its RED helmets on a limited basis, but the bulk of helmet and optics product lines will be combined under the anon brand, which has become synonymous with quality riding accessories.
Also part of today's restructure, Burton announced it will transition out of its Program brands (Foursquare, Forum and Special Blend), which were purchased in 2004 with the intent to keep snowboard companies in the hands of snowboarders. Burton has supported these brands for eight years and will continue to support them over the next year through warranty service, dealer support, marketing and inventory. The company will exit out of The Program brands in winter 2014, in order to better focus on and invest in Burton.
Finally, Channel Islands, which was acquired by Burton in 2006, will be unaffected by this brand realignment and will continue to design, develop and manufacture best-in-class surf hardgoods products in Carpinteria, California.
In addressing all of these changes, Jake Burton had this to say: "Burton has experienced several years of income growth since the recession and paid out bonuses to employees over the last two years," said Jake. "That said, the economy has a voice of its own that we all have to listen to, and the message is clear: do what you do best and focus purely on it. In our case, that means to narrow our focus to the sport and lifestyle that got us here – snowboarding. We will continue to support Channel Islands in its endeavor to make the best surfboards in the world and Gravis in its new home in Japan, but when you walk through the front door here in Burlington, Vermont, it will be all snowboarding and snowboarding lifestyle all the time – driven by the Burton, Analog and anon brands."
Jake went on to share that one of the key factors that led senior management to these decisions includes the success of Burton's entry into the apparel and bag/pack business on a year-round basis, which has grown significantly in all seasons. The message Burton has taken from the marketplace is that for long-term success, this is the direction that the company should be pursuing, along with its core hardgoods and outerwear business.
Increasing the company's focus on Burton has also been demonstrated by recent significant investments in Burton's headquarters and infrastructure. These include the acquisition of the building next door to its Burlington, Vermont headquarters where the company not only built Craig's, a new 10,000-square-foot R&D and prototype facility, but also Area 13, a 6,000-square-foot Burton/anon/Analog wholesale showroom. Craig's (named after the late Craig Kelly) is known as the most advanced and sophisticated snowboard prototype facility in the world where ideas are conceived, built and on-snow in less than 24 hours. Area 13 is Burton's marquee showroom where retailers from all over the world can come to Vermont to see future product lines. Like today's announcement, both of these examples demonstrate the company's commitment to the long-term growth, progression and success of the Burton snowboard brands.
In closing, Jake went on to state the following: "I take full responsibility for the decisions that led to the creation (or acquisitions) of these ancillary brands, and I similarly am the individual ultimately responsible for the decision to realign and focus more purely on what made this company from the start. Clearly, the most difficult aspect of this decision and transition is the people affected. The employees and team riders associated with these brands have poured their guts into making it happen. Their level of commitment has been extraordinary, and we will do everything we can to help support them through this transition. There is never a good time for moves like this, and we could have delayed the announcement, but it isn't our style to perpetuate a myth. Clearly this transition will pose challenges along the way, but in the long run, everyone will see the results of our commitment to our core business."
About Burton
In 1977, Jake Burton Carpenter founded Burton Snowboards out of his Vermont barn and has dedicated his life to snowboarding ever since. Burton has played a pivotal role in growing snowboarding from a backyard hobby to a world-class sport by creating groundbreaking products, supporting a team of top snowboarders and pushing resorts to allow snowboarding. Today, Burton designs and manufactures industry-leading products for snowboarding and the snowboard lifestyle, including snowboards, boots, bindings, outerwear and layering as well as year-round apparel, packs/bags and accessories. Privately held and owned by Jake and his wife, Burton President Donna Carpenter, Burton's headquarters are in Burlington, Vermont with offices in Austria, Japan, Australia and California. For more information, visit www.burton.com.
Follow our line at facebook.com/burtonsnowboards and twitter.com/burtonsnowboard
2012 Burton Restructure: Key Facts by Brand
ANALOG
Heritage
Following Burton's outerwear legacy, Analog was created in 1999 as a more progressive, style-conscious outerwear collection led by a handful of top pros at the time, including Trevor Andrew, Jeffy Anderson and Gigi Ruf. Since then, Analog has continued to drive many of snowboarding's outerwear style trends, and in 2003 Analog added a streetwear component to its line, followed by surf apparel, a surf team and an Analog skate platform.
Key Facts
• Burton has made the decision to ultimately transition out of Analog surf and skate apparel by next fall.
• Analog surf and skate apparel will be shipped through Spring/Summer '13, and will be marketed and supported.
• After the spring season, Burton will continue to design, develop and distribute Analog as a winter-only brand, operating out of Burton's headquarters in Burlington, Vermont, with points of distribution around the world.
• The new Analog will only design and distribute Analog outerwear and tech apparel, called "ATF", along with basics.
Team Update
The Analog snow team, made up of Danny Davis, Mikkel Bang and Zak Hale will continue on as Analog riders. Regarding the Analog surf and skate teams, we will be working with each team rider individually on an exit plan to transition them out of the brand.
GRAVIS
Heritage
Gravis was started by Burton in 1998, as the company's first independent lifestyle brand. From the start, Gravis was focused on creating casual footwear, bags and softgoods built on an action sports lifestyle platform. Today the brand is still rooted in footwear, with the addition of a skate shoe collection and team, launched in August, 2008.
Key Facts
• Gravis will ultimately become an Asian-only brand, which will result in the wind down of the brand in North America, Southern Hemisphere and Europe.
• With this decision, Gravis' headquarters will be re-located to Tokyo and run out of Japan, in order to best serve the Asian market where Gravis is the most established and where it has its most viable business.
• Gravis product will be shipped through Spring/Summer '13 in all regions. Gravis will become an Asian-only brand in the fall of 2013.
Team Update
With this move to be a primarily lifestyle brand, the Gravis team will be restructured to accommodate the lifestyle market in Asia.
RED & ANON
Heritage
RED was started by Burton in 1996 as its first protection brand. Since then, RED has designed, developed and manufactured helmets and protective wear for pros and consumers alike. Anon was established as Burton's eyewear brand in 2001 and focuses on goggles.
Key Facts
• Burton will be developing and manufacturing protective headwear (helmets) under the anon name. Anon has become synonymous with quality riding accessories, and it is a natural extension to add helmets to its mix.
• RED helmets will continue to be sold on a limited basis. Anon helmets will be launched for Winter 2014 for all channels.
Team Update
We will be working with each RED and anon team rider on an individual basis regarding this announcement.
THE PROGRAM (Foursquare, Forum, Special Blend)
Heritage
Burton purchased The Program brands in 2004 from Four Star Distribution. At that time, Burton felt an obligation (and an opportunity) to slow the trend of ski companies buying up snowboard brands. Consequently, when these companies went up for sale, Burton purchased them and they became 'The Program' brands for Burton.
Key Facts
• The intent from the beginning was to keep snowboard companies in the hands of snowboarders and keep these brands thriving. As the world's leading snowboard company, Burton felt there would never be a better home for these three brands.
• But even under Burton's wing, after 8 years, the businesses have failed to be viable. Consequently, Burton has realized it's time to exit out of them, in order to better focus and invest in the Burton brand.
• Therefore, Burton will be transitioning out of Foursquare, Forum and Special Blend globally after this season.
• Current winter 2013 product will be supported over the next year, via warranty, dealer, marketing and inventory support.
Team Update
We will be working with each team rider on an individual exit plan to transition them out of these brands.
CHANNEL ISLANDS
Heritage
Burton acquired Channel Islands Surfboards in June, 2006 after the founders of each company, Al Merrick and Jake Burton, forged an agreement over the fact they shared a similar mindset and passion for their respective sports. With their shared vision for putting the sports in the hands of the team athletes and shared philosophies on hardgoods product development, it was a very natural partnership.
Key Facts
• Channel Islands is not affected by the announcements today. Burton will continue to support the CI operation in Carpinteria, California, as usual.
• Burton is very happy with and committed to our relationship with Channel Islands.
Team Update
There will be no team riders affected, as there are no changes to the Channel Islands operating or marketing structure.
BURTON SNOWBOARDS
Burton will continue to do what it does best: make and support products that set the bar for snowboarding development. The most graphic change will be increased resources and investments made available to Burton to further progress our sport and lifestyle. Outside of our renewed focus, it will be business as usual.
---