Back to News
EMP: Rocky Mountain Bicycles Grows U.S. Sales Staff Amid Sharp Increase in Consumer Demand
October 23, 2012
Rocky Mountain Bicycles Grows U.S. Sales Staff Amid Sharp Increase in Consumer Demand
October 23, 2012 – Vancouver, B.C.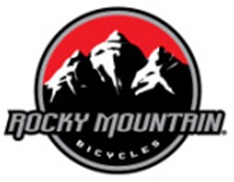 Rocky Mountain Bicycles has made sweeping additions to its sales force in the U.S. with new sales reps in New England, the Mid Atlantic and Colorado in addition to new inside sales and demo staff. This comes after winning the award for Best Full Suspension XC Bike at Eurobike with Element 999 RSL, and Bike Magazine's Best in Show award at Interbike with the Element 29 range of bikes.
In New England, industry veteran Mark Jenks returns to Rocky Mountain after several years away in the motorsports industry. Mark was with Rocky Mountain in the late 90's and early 2000's and participated in the rapid growth of the brand over that time. On his return, he commented, "Rocky is experiencing a real renaissance and I'm excited to be back. With the 2012 and 2013 product lines, Rocky has showed it's a serious contender for shop floor space and I've already been getting lots of calls from interested dealers."
Michael Murphy (principal) and Shawn Withers (partner) of Podium Sales Group are representing Rocky Mountain in the Mid-Atlantic region. "Rocky Mountain has been under represented in our region for the last few years, especially given the strength of the product offering. We're looking to change that", commented Murphy.
Adam Williams is Rocky Mountain's new Colorado sales rep after spending last year as Rocky Mountain's outside technical rep and demo tour manager. Before that he worked extensively in bicycle retail from the age of 16 in Illinois, then onto Ajax Bike and Sport in Carbondale, CO and then helped start Golden Bike Shop in Golden, CO, one of the premier custom-build bike shops in the U.S.
Filling Williams' spot as technical rep and demo tour manager is Thane Kramer, who is also a Golden Bike Shop alum. Thane will be managing a very busy schedule with demo and dealer visits across the Western U.S.
To handle the dramatic increase in demand in the U.S., Rocky Mountain has promoted inside sales rep David Tremblay to handle U.S. accounts exclusively and support U.S. sales reps.
On the topic of the new hires, Rocky Mountain's GM, Guillaume Senechal commented, "It's fantastic to see consumer demand so high after some flat years and we feel it's the result of a huge amount of R&D resources pooled into our bike development. Our 2013 lineup, especially the Element 29 RSL and our 27.5" wheel Altitude lineup has generated more excitement and interested than we could have hoped. It was obvious we had to add to our U.S..sales force to properly handle the demand."
For more info, please contact RMB Asst. Sales Manager Lene Bradley – Lene@bikes.com
---