Back to News
B$Z: Black Diamond Brings Ski Manufacturing In-House
November 2, 2012
Black Diamond Brings Ski Manufacturing In-House
Black Diamond, Inc., a leading global provider of outdoor recreation equipment and active lifestyle products, has established a wholly-owned ski manufacturing factory at its Black Diamond Equipment Asia operations in Zhuhai, China.
The all-new, 43,000 square foot, state-of-the-art ski factory has begun to produce salesmen samples of Black Diamond's 2013/2014 ski line, incorporating new manufacturing processes that are expected to allow for significant performance enhancements and a higher level of quality control.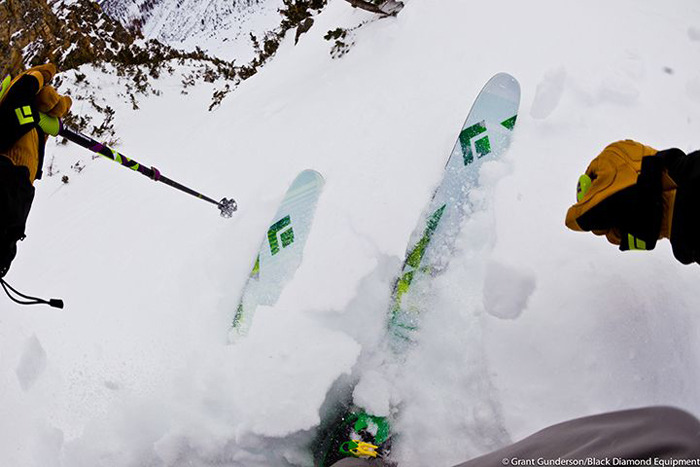 "Our decision to bring Black Diamond's ski manufacturing in-house represents a significant expansion of our manufacturing footprint, and demonstrates our commitment to the category and passion for the sports we serve," said Peter Metcalf, president and CEO of Black Diamond. "We already manufacture approximately 30% to 35% of our proprietary products in-house, so we are confident in our capabilities. We believe ski manufacturing will allow us to be more responsive to our customers while maintaining a competitive pricing position and equally important, sustain, if not improve, the highest level of quality and performance which is synonymous with the Black Diamond brand."
Black Diamond's 2013/2014 ski line will include performance advancements to its signature Formula One Technology™ and 3D forming of rails, and stand out with beautifully executed graphics. Other details remain confidential at this time.
Mark Ritchie, Black Diamond's COO, commented: "The construction of this facility is a prominent addition to our Black Diamond Equipment Asia campus and advances upon our strategy to invest in and expand our manufacturing footprint. Its world-class manufacturing capabilities are expected to allow us to significantly enhance our ski product line, which we believe will forever change the way the market perceives Black Diamond skis and our global brand."
Founded in 2006, Black Diamond Equipment Asia is a wholly-owned subsidiary of Black Diamond, and is staffed with nearly 200 Black Diamond employees.
Celebrating its 23rd anniversary, Black Diamond Equipment is a manufacturer of equipment and clothing for climbing, skiing and mountain sports. By consistently building innovative, standard-setting products and actively preserving the mountain/canyon environment, Black Diamond Equipment has assumed a leadership role in the international outdoor community. For more information on Black Diamond Equipment, visit BlackDiamondEquipment.com
---