Back to News
SANDY: News from NJ Retailer Nephews Skateshop + Gallery
November 2, 2012
News from NJ Retailer Nephews Skateshop + Gallery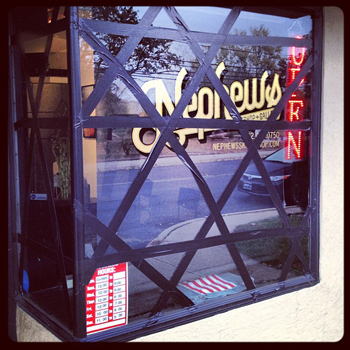 Brian Woodward of Nephews Skateshop + Gallery in Port Monmouth, New Jersey (which sits a few blocks from Sandy Hook Bay and is just a few miles from the coast) has news and updates in the wake of Sandy.
"The power was restored to our home although the shop has no power. We lost power on Monday but there was minimal damage," explains Brian. "Still, even when the power is restored, it's probably going to take a week or two before businesses are up and running while we focus on more pressing issues."
"I've never seen anything like it, the whole coastline was affected - some parts completely wiped out...In the scope of things, we are definitely some of the lucky ones, even business a few blocks away from us weren't as fortunate," continues Brian. "There are local relief efforts underway, but townships are at capacity - everyone is doing all they can up there. I've been in contact with the mayor and he knows we're here to help."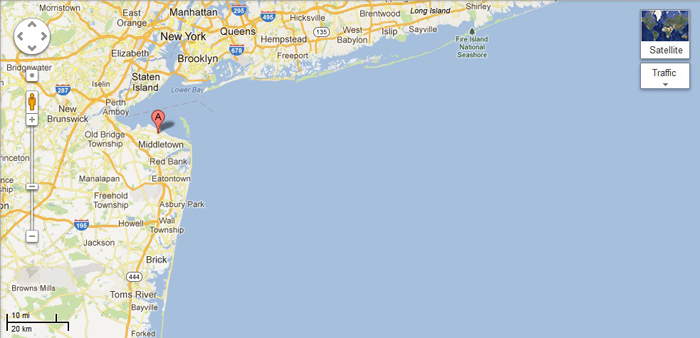 Nephews in Port Monmouth, NJ is just a few blocks from Sandy Hook Bay and is only a few miles from the coast.
---
Hurricane Sandy: Help Those in Need
The Red Cross has provided more than 23,000 overnight shelter stays since Saturday to those communities in the Mid-Atlantic and Northeast suffering from widespread power outages, wind damage and significant flooding from Superstorm Sandy. Please donate today.
Tuesday night, more than 9,000 people stayed in 171 Red Cross shelters across 13 states. More than 100,800 meals and snacks have been served.
Financial donations help the Red Cross provide shelter, food, emotional support and other assistance to those affected by disasters like Hurricane Sandy, as well as countless crises at home and around the world.
---