Back to News
SURF: Australian Taj Burrow Crowned O'Neill Coldwater Classic Champion
November 7, 2012
Australian Taj Burrow Crowned O'Neill Coldwater Classic Champion
O'Neill Coldwater Classic Santa Cruz: Event No. 9 of 10 on 2012 ASP World Championship Tour Steamer Lane, Santa Cruz, California USA November 1 – 11, 2012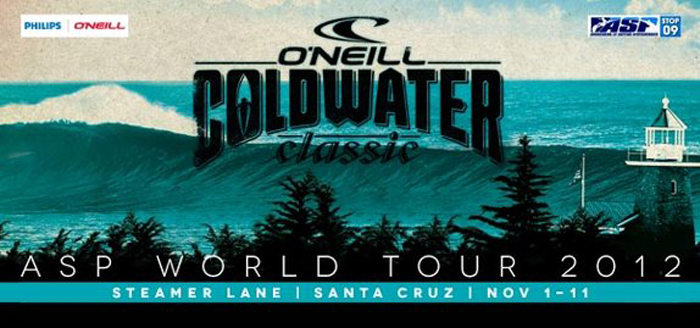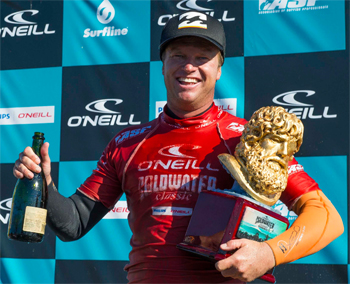 SANTA CRUZ, Calif. – Taj Burrow (AUS), 34, has won the O'Neill Coldwater Classic, Stop No. 9 of 10 on the ASP World Championship Tour (WCT), over Matt Wilkinson (AUS), 24, in solid six-foot waves at Steamer Lane. The event, upgraded to a WCT in honor of O'Neill's 60th anniversary, ran from Nov. 1 through today bringing the world's best surfers to Santa Cruz.
Burrow quietly advanced through the opening rounds of competition, building momentum throughout the latter rounds while punctuating his efforts on the final day with an amazing variety of forehand maneuvers. Burrow toppled young Brazilian Gabriel Medina (BRA), 18, and goofy-footer Travis Logie (ZAF), 33, on the final day of action before besting Wilkinson for the win.
"This win feels incredible," Burrow said. "It happens sometimes where you never feel like you have the best heats. I was kind of in the zone. I never really had a good heat the whole event, but I still felt good. It's such a tricky wave and I guess the only thing that helped was my wave count, I guess. That Final was the battle of the back-ups. We both stacked it on a couple and we were in a fluster. Wilko (Matt Wilkinson) fell on that last one and he would have got the score, but I'll take it."
Burrow's win marks his second of the season after snatching the opening event on the Gold Coast of Australia and now sits at No. 6 on the ASP WCT heading in to Hawaii.
"I really wanted to win another event this year, especially since I'm out of the race for the title," Burrow said. "That's pretty depressing, but I'm really happy that it just fell in to place. To get two-wins in a year, I've only done that once."
Wilkinson was lethal on his backhand, belting the day's high-heat total of 17.73 while defeating Adriano de Souza (BRA), 25, and Michel Bourez (PYF), 26, to attain his first ASP WCT Final appearance. The spunky goofy-footer put in a valiant effort against Burrow in the Final and fell just short of the score needed for the win in the dying moments to finish runner-up overall.
"I was stoked when I made it through the third round," Wilkinson said. "Every heat after that, I just kept building. I felt amazing. I was getting 9s and backing them up. All year I've been dropping one big score. Out here, I felt like I was getting better every heat. I had that one that would have been a 9 if I made it out of that last turn."
Wilkinson was in desperate need of a result entering the event in order to secure his place on the WCT.
"I was starting to freak out," Wilkinson said. "I didn't want to be left up to Hawaii needing points. Anything can happen there. There's a bunch of locals in the contest so it's not like any other event. You have to surf more rounds than usual and the more down the list you are the harder it is because you have to surf more rounds. I'm definitely happy to have these points heading in to Hawaii."
Michel Bourez (PYF), 26, marched to his best result of the year, besting veteran Damien Hobgood (USA), 33, and Jeremy Flores (FRA), 24, with an amazing array of powerful carving turns while advancing to the Semifinals. Unfortunately for the Tahitian, he was unable to put a stop to Wilkinson's progressive backhand approach and finished equal 3rd overall.
Travis Logie (ZAF), 33, was deadly on his backhand at Steamer Lane, besting current ASP poll leader Joel Parkinson (AUS), 31, in the Quarterfinals while securing his best result of 2012, an equal 3rd place finish. Logie's tear continued in the Semifinals, posting an excellent 8.33 against Taj Burrow, but the South African was unable to find a backup score against the Australian, finishing just shy of the Final.
"I'm pretty stoked with how I surfed in this event," Logie said. "I'm really disappointed because I had one really good one in that heat and I feel like I just needed an average one to make that heat. Taj has been ripping though and congratulations to him."
Logie vaults up the rankings compliments of his 3rd place finish in Santa Cruz, revitalizing his campaign to re-qualify for the 2013 ASP WCT.
"This result is huge for me," Logie said. "These points are massive. I was looking pretty out of it going in to this event and a third place here shoots me quite a bit up the rankings. I'm still not home and dry, but hopefully in Hawaii I can make up some points."
Kelly Slater (USA), 40, current ASP WCT No. 2, struggled to find a rhythm in his Round 4 bout against Adriano de Souza, finishing equal 9th overall. Despite Slater's early exit from the event, a 9th place finish replaces his last-place injury points from Brazil, exponentially narrowing the ratings' gap with current frontrunner, Parkinson.
"I haven't looked at the numbers, but it's funny enough, I gained a couple thousand points. Joel dropped a 9th and gained a 5th and I dropped a 500 and gained about 3,000 points. It's a huge opportunity lost for Joel (Parkinson)."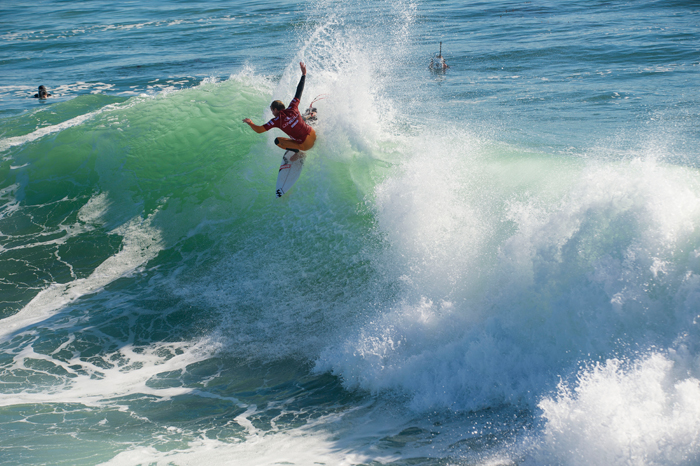 photos: O'Neill
Highlights from the O'Neill Coldwater Classic will be available at http://www.oneill.com/cwc/
In addition to O'Neill, the event is supported by Philips O'Neill, Surfer Magazine, Surfline. Australian Surfing Life, Surf Session, Surf Portugal, Fluir, Waves, Santa Cruz Conference and Visitor's Council, and the Dream Inn hotel.
O'NEILL COLDWATER CLASSIC FINAL RESULTS:
1 - Taj Burrow (AUS) 13.10
2 - Matt Wilkinson (AUS) 12.70
O'NEILL COLDWATER CLASSIC SEMIFINALS RESULTS:
SF 1: Taj Burrow (AUS) 14.57 def. Travis Logie (ZAF) 12.40 SF 2: Matt Wilkinson (AUS) 17.73 def. Michel Bourez (PYF) 12.10
O'NEILL COLDWATER CLASSIC QUARTERFINAL RESULTS:
QF 1: Taj Burrow (AUS) 13.83 def. Gabriel Medina (BRA) 8.60 QF 2:Travis Logie (ZAF) 13.83 def. Joel Parkinson (AUS) 13.00
O'NEILL COLDWATER CLASSIC ROUND 5 RESULTS:
Heat 1: Gabriel Medina (BRA) 13.16 def. Alejo Muniz (BRA) 6.70 Heat 2: Travis Logie (ZAF) 10.50 def. Raoni Monteiro (BRA) 8.90 Heat 3: Michel Bourez (PYF) 15.00 def. Damien Hobgood (USA) 8.00 Heat 4: Adriano de Souza (BRA) 10.50 def. Kelly Slater (USA) 9.40
About O'Neill
O'Neill, the original California surf, snow and lifestyle brand, was founded in 1952 when a young man named Jack O'Neill took his unstoppable passion for surfing and used it to battle Mother Nature. Jack's initial vision of producing functional and innovative board riding products continues to lie at the core of everything the company does. From the first neoprene surf wetsuit and board leash to the world's first stitchless board shorts. O'Neill will always be committed to growing its reputation as one of the world's leading youth lifestyle brands based on being the First Name in the Water
---