Back to News
SURF: GoPro to Sponsor Maverick's Invitational
November 8, 2012
GoPro Signs on as Presenting Sponsor for the Mavericks Invitational
Contest Window Opens November 9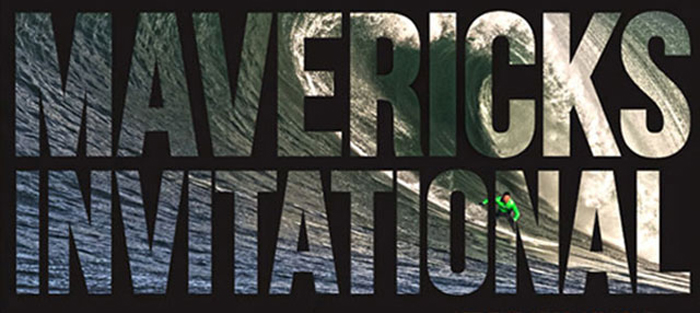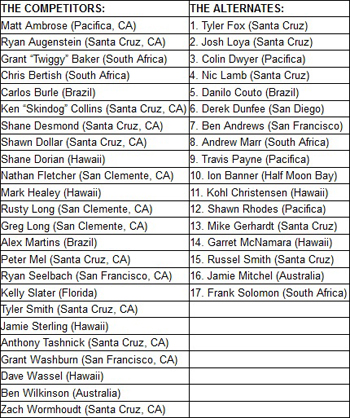 HALF MOON BAY, CA – Mavericks Invitational, the world's premier big wave surf contest, is proud to announce that GoPro has signed on as the presenting sponsor. GoPro, maker of the world's most versatile cameras and producer of some of today's most engaging content, has made a two-year commitment to the contest.
"GoPro is a great fit," said contest director and Mavericks pioneer Jeff Clark. "GoPro started right here in Half Moon Bay by surfers and for surfers. We've watched them grow over the years through their unique ability to connect the public with action sports. We're really excited to work together."
Started in Half Moon Bay, California, GoPro makes the world's most versatile cameras, enabling people to capture immersive and engaging footage of themselves during their favorite activities. GoPro's HERO line of wearable and gear mountable cameras are used collectively by more consumers, professional athletes, and video production professionals than any other camera in the world. Based in San Mateo, California, GoPro's products are available in stores in more than 100 countries worldwide and direct via GoPro.com.
"We are stoked to be part of Mavericks Invitational as it recognizes the world's top big-wave surfers charging one of the most famous big waves on the planet," said Paul Crandell, Vice President of Marketing for GoPro. "GoPro was created close to Mavericks. In fact, the harbor near Mavericks is where our founder Nick Woodman would do camera and water housing tests. So, the event also means a lot to us because these are our friends and neighbors who are behind this event. And with the GoPro camera onboard, we're looking forward to providing people around the world with a unique perspective and idea of what it is like to drop in and ride at Mavericks."
Contest Waiting Period Set to Open
Mavericks Invitational organizers are preparing for the opening of the contest window, which startts on November 9, 2012, and runs though March 31, 2013. When wave height and weather conditions are perfect, organizers make "the call" to hold the contest with 24-hour notice.
To celebrate the opening of the new season, the traditional Opening Ceremony and Paddle Out is scheduled for Friday, November 9. The Opening Ceremony is a ritual unlike any other, bringing the athletes, surfers and fans to the beach to commemorate the opening of the big wave season. In the long-honored Hawaiian tradition, surfers then paddle out to the water and form a prayer circle to commemorate the event, show respect to fellow surfers and their safety, and pay tribute to those who have died.
About Mavericks Invitational
Mavericks Invitational is the world's premier, high adrenaline, big wave surfing event, and is now part of the Big Wave World Tour. The association with BWWT allows those surfers who are part of the tour to use their performance at Mavericks as part of their overall scoring for the season. The contest is a one-day, invitation-only surfing competition is held at the legendary Mavericks surf break located ½ mile offshore at Pillar Point Harbor, just 20 minutes south of San Francisco. The 24 most daring big-wave surfers in the world attempt to tame the massive swells on the biggest and best day of the 2012 winter season. For additional details and to register for contest alerts, visit MavericksInvitational.com.
---