Back to News
SUPPORT: Newton School of Running Teaches Natural Form Running to U.S. Military
November 14, 2012
Newton School of Running Teaches Natural Form Running to U.S. Military
Sound running techniques help servicemen prepare for combat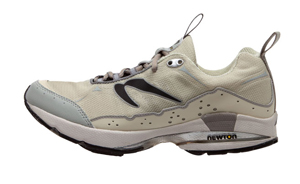 (BOULDER, CO)—The Newton School of Running, operated by Newton Running, the leader in performance running shoes that actively support and strengthen natural running motion, is rapidly expanding to over a dozen of on-base clinics educating U.S. Armed Forces servicemen and women on the principles and benefits of natural form running. Since its inception in 2010, thousands of active members of the U.S. Air Force, Army and Special Forces have completed the Newton Running Performance and Injury Prevention Program.
"Being combat ready and fit is a fundamental aspect of a serviceman's job, but many struggle due to poor form, lousy footwear or a lack of knowledge about how to train properly," says Ian Adamson, Newton Running's Director of Research and Education. "Our on-base running programs cover everything they need to know, including principles of injury reduction, efficient running form, effective training techniques and footwear choices that provide cushioning and protection."
Newton Running has led 14 programs on air force and military bases around the country so far this year, with more planned domestically and in Germany, Italy and Guam. Adamson plans to meet the growing demand for natural running education and coaching with more events in 2013 as well as a comprehensive online training module.
The program has evolved over the past four years in conjunction with Dr. Mark Cucuzzella, a Lt. Col. reservist in the U.S. Air Force and member of Newton Running's Team Alchemy elite racing team, who has long advocated the health and performance benefits of natural form running.
Newton Running offers active service members 20 percent off all Newton Running shoes, including a special-edition, sand-colored make-up of the Terra Momentus All-Terrain Guidance Trainer that complies with military uniform requirements.

---