Back to News
SUPPORT: Malibu Adopts Mentawai Islands
November 29, 2012
Malibu Adopts Mentawai Islands as Sister Surf Paradise
City's new partnership with SurfAid endorses the nonprofit's humanitarian efforts in Western Indonesia.

Encinitas, California – SurfAid US is proud to announce that it has formed a partnership with The City of Malibu whereby the City has adopted the Mentawai Islands, off Sumatra, Indonesia, as a Sister Surf Paradise.
The partnership serves to promote and support SurfAid's humanitarian efforts in the island chain that lies 90 miles off the coast of West Sumatra.
With support from individuals, surfing organizations, corporations, leading philanthropic foundations, and the governments of Australia and New Zealand, SurfAid conducts educational programs in nutrition, hygiene, healthy environments, disease prevention and emergency preparedness on the islands.
The programs are vital to this isolated region, where poverty and natural disasters significantly contribute to high death rates. The Mentawai Islands are located on one of the world's most active earthquake zones, which can triggerdevastating tsunamis. In 2010, a magnitude 7.7 earthquake actuated a tsunami that demolished several villages in the Mentawai and claimed more than 500 lives.
"By adopting the Mentawai Islands as a Sister Surf Paradise, the City of Malibu has demonstrated integrity and leadership that will help eradicate preventable suffering of the Mentawai people," Dr Dave Jenkins, founder and medical director of SurfAid, said. "What we will accomplish together will echo on for generations and exemplify the importance of local and global citizenship."
Malibu Mayor Lou La Monte said both Malibu and the Mentawai Islands are iconic cradles of surfing culture that are faced with the duty of preserving their natural beauty. "Given our shared values of environmental stewardship, public health, education and community, the City is pleased to endorse SurfAid's commitment to advancing these values in the islands of Western Indonesia," La Monte said.
More information about the City of Malibu and SurfAid can be obtained by visiting www.malibucity.org and www.surfaid.org.
The City of Malibu was incorporated on March 28, 1991. Located in Northwest Los Angeles County, the City has 21 miles of coastline along the Pacific Ocean and a population of 12,645.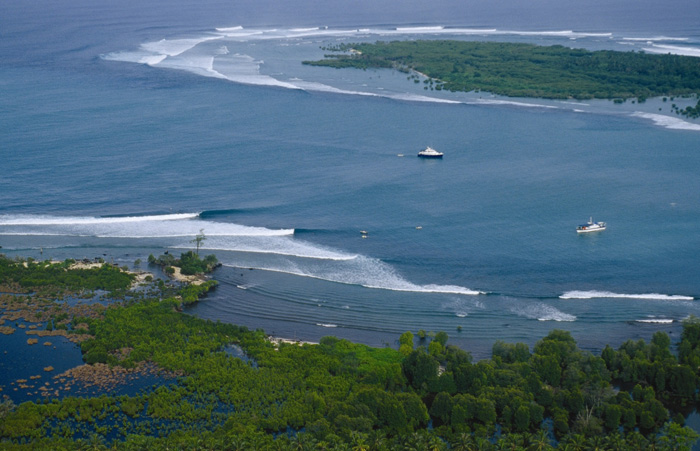 ---