Back to News
EMP: Brendan Quirk is Backcountry.com's new Executive Vice President of Customer Experience
December 13, 2012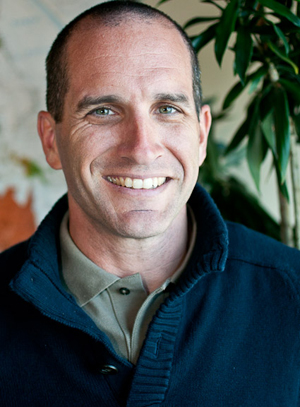 Brendan Quirk is Backcountry.com's new Executive Vice President of Customer Experience
After successful integration of Competitive Cyclist into Backcountry.com's family of stores, Quirk steps up from GM of Bike into new role.
PARK CITY, Utah — Brendan Quirk is now Executive Vice President of Customer Experience at Backcountry.com. In this new role, Quirk will champion every aspect of the customer experience across all specialty retail brands in the Backcountry.com family.
Since Backcountry.com's acquisition of Competitive Cyclist in August of 2011, Quirk, Competitive Cyclist's cofounder and CEO, has served as the General Manager of Backcountry's bike division. In those 14 months, he oversaw the Competitive Cyclist integration, mapped out and executed Backcountry's bike site strategy, and grew the company's overall bike business. He will now shift his focus from all things bike to all things customer—a massive responsibility considering the company's overall commitment to customer service and community.
"A huge factor in Competitive Cyclist's success has been Brendan's obsession with product content and the customer experience," said Jill Layfield, Backcountry.com's CEO. "He has a 12-year track record of truly differentiating the Competitive Cyclist brand. In his new role, Brendan will continue to guide the brand experience for Competitive Cyclist, as well as for Backcountry.com and Dogfunk.com."
With this development, Backcountry.com's General Merchandising Manager of bike, Drew Medlock, will now lead Backcountry.com's bike division, working to further integrate the marketing and merchandising teams and optimize the company's bike business.
"The last year was amazing. We integrated our systems and distribution into Backcountry's with zero disruption to the customer experience or our relationships with our vendors," said Quirk. "And we did it while growing Competitive Cyclist's revenue well beyond budget."
He added, "I'm honored to take on the responsibility of obsessing about our customers. And I feel complete confidence in Drew Medlock's ability to drive our bike business forward. He has long been a key contributor to the success of Competitive Cyclist. The more Drew, the better."
---