Back to News
EMP: NRI Appoints Bill Bellerose GM of NRI USA
December 14, 2012
NRI Appoints Bill Bellerose GM of NRI USA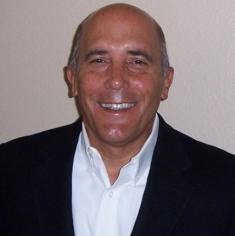 Los Angeles, CA – NRI President Peter McKenna announced today the addition of Bill Bellerose as General Manager of their USA operations (NRI USA). Bellerose will be joining the team in the coming week and will lead the transformational growth and development of their USA operations based in Los Angeles.
Bellerose offers NRI and its clients over 20 years of leadership in the retail distribution industry. Coming recently from Hot Topic Inc. as VP – Logistics – transitioning between City of Industry and Nashville; Bill was tasked with completely transforming all facility locations including their Internet fulfillment centers and supply chain functions.
In years previous Bellerose provided valuable transformational leadership with regards to distribution efficiency and service performance within TJX, Toys R'US, Kmart and Ross Stores. The injection of his knowledge and experience into NRI will provide Client relevant touch points along the entire supply chain experience.
"It is an exciting time for both NRI and our Clients. We are excited for the customer relevant experience that Bill brings to our US operation. Our shared company values made it a natural fit for us; with an appreciation for both a successful and balanced lifestyle approach to doing business. Bill promotes success at all levels within an organization and will be the leading hand in further developing how we operate and service our Client's and their Customer's needs," says Peter McKenna.
Bellerose adds, "My decision in joining the NRI team was simple; after meeting the senior group and observing their outstanding culture and their "State of the art Operations". I have made it my goal to assist in bringing NRI to the next level of excellence to their customers. I am excited to be joining such a culture driven and solid organization."
When asked about the timing of the hire McKenna adds, "As of January 2013 we will be doubling our footprint in the Los Angeles area to 120,000 sq ft in order to accommodate our Client's growth. We expect Bill will play an instrumental role in enhancing the overall experience for all our Clients as our services and operations continue to grow and adapt to meet their needs." Since 1997 NRI has been providing Boutique, Turn-Key Fulfillment services to the Action Sports, Outdoor and Lifestyle industries. Operating now in the USA and Canada, NRI offers 3PL Pick and Pack services, Inventory Management, Vendor Compliance, Freight, Returns & Repair Management, EDI, Customer Service, and a variety of Brand Support Services. NRI's custom built WMS offers clients access to superior technology and seamless integrations. With years of experience and industry focus – over 50 leading brands of the Actions Sports, Outdoor and Lifestyle industries entrust their business to the team at NRI.
---