Back to News
B$Z: BambooSk8 Rebrands to Bamboo Skateboards
January 7, 2013
BambooSk8 Rebrands to Bamboo Skateboards
Out with the old and in with the new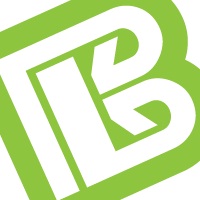 Oceanside, CA - January 7, 2013: BambooSkateboards, the world leader in eco-friendly, socially conscious skateboards, is giving their brand and overall image a facelift for 2013. After testing out a name change amongst trusted riders, industry leaders and fans, they have officially matured the old name of BambooSK8 to that of Bamboo Skateboards.
President and owner Geoff Koboldt stated, "We are blown away by the explosive positive feedback we've received from the fans of our brand on making this name change. 2013 is going to be a great year for us!" Mark Olson, Sales & Marketing manager says, "We have grown to the point where we are able to expand our brand allowing us to reach a broader target market in our industry."
With new artists, new collaborations, new product lines, new board shapes, and more, this "upgrade" is going to bring a breath of fresh air to the brand. "There will be a whole new line of skate graphics, clothing, and more that I am beyond excited to be a part of orchestrating and designing. I can't wait to see this company continue to grow and gain the recognition and respect it deserves!" says Jacquelyn Purvis, Visual& Creative Director.
Bamboo Skateboards manufactures their decks and longboards from managed bamboo forests. By choosing a bamboo skateboard, skaters are helping to reduce the environmental impact of traditional maple skateboard manufacturingwhich has become one of the major contributors to the planet's maple deforestation. Bamboo boards are known for their strength, light weight, and their #1 feature: amazing POP.Not only is the company environmentally aware, but it has also built into its corporate DNA a "100 decks for 1" program, in which, every 100 decks sold, 1 free skateboard is given to an at-risk youth. This charitable effort is also coupled with the fact that most Bamboo Skateboard decks are directly tied to benefit various charities and non-profit organizations such as Grind For Life, Standup for Skateparks, World Wildlife Fund, Red Cross, Musicares, Surfrider Foundation, etc.
Please visit: http://www.bamboo-skateboards.com
---