Back to News
SUPPORT: Legend Tom Carroll to join SurfAid's Get On Board Boat Trip
January 7, 2013
Legend Tom Carroll to join SurfAid's Get On Board Boat Trip

Encinitas, CA January 7, 2013 - SurfAid USA announces that surfing legend Tom Carroll will be joining the Get On Board fundraising winners on a Mentawai surf trip.
The Get On Board 2013 fundraiser runs through February 4, 2013. Participants may join at any time and all monies raised will directly support SurfAid's humanitarian efforts in the Mentawai Islands, off Sumatra, Indonesia.
At the conclusion of the campaign, the top fundraiser and a friend will spend 10 days with Tom, a two-time ASP world surfing champion, exploring and surfing the famous Mentawai waves on a chartered surf trip. Additionally, the winner and friend will get a firsthand look at SurfAid's work, and have the opportunity to participate in a service project on the islands.
The Get On Board campaign is sponsored by the Quiksilver Foundation, San Diego State University's Center for Surf Research, Quiksilver Travel, and the Melaleuca charter boat.
Sustainable surf tourism experts from SDSU Center for Surf Research, along with reps from Quiksilver Travel and the Quiksilver Foundation, are joining the trip.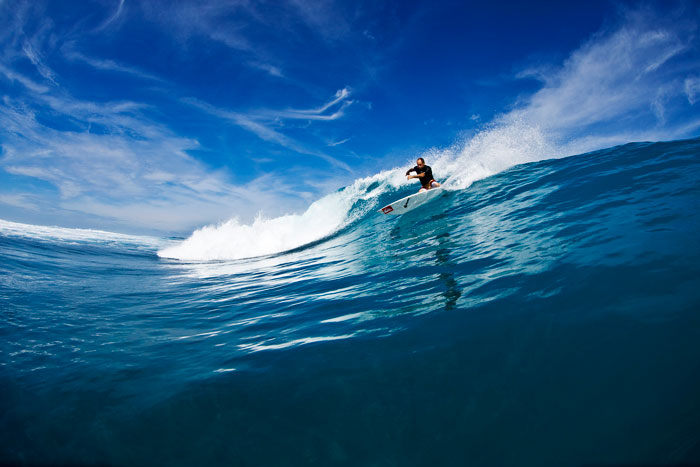 Legendary surfer Tom Carroll is joining the Get On Board trip to help raise funds for SurfAid. Photo credit: natesmithphoto.com
"It's an honor to have Tom Carroll sign on for the Get On Board surf trip," said SurfAid USA Executive Director, Randal Schober. "Tom has surfed the Mentawais since the early 1990s and he also worked with SurfAid after the 2004 Indian Ocean Tsunami.
"The winner will get to surf the Mentawai with a legend, hang out with him for 10 days on a boat, and work alongside SurfAid and Quiksilver to make a difference. It's shaping up to be a truly epic experience."
Participants can get more information and find a link to create their personal fundraising page by visiting: www.surfaid.org/getonboard
ABOUT SURFAID
SurfAid is a non-profit humanitarian organization whose aim is to improve the health, wellbeing and self-reliance of people living in isolated regions connected to us through surfing.
For further information, contact Randal Schober at 760-753-1103.
Get On Board 2013 from SurfAid on Vimeo.
---