Back to News
EMP: Airhole Facemasks Expands American Sales Rep Team
January 9, 2013
Airhole Facemasks Expands American Sales Rep Team
Two New Territories Added for Midwest and Southern California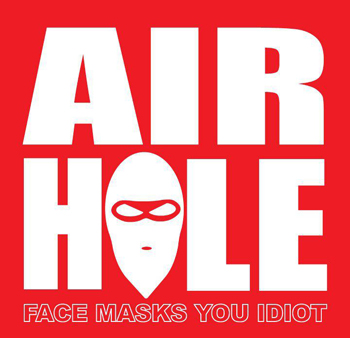 VANCOUVER, BC January 9, 2013 – Airhole Facemasks expands the US sales team with the addition of sales representatives Steve Wikner in the Midwest and Carter Katz in Southern California.
"We're hyped to add Steve and Carter to our roster of reps in the US" says Sales Manager Joel Giddings. "Carter is a long time friend of the Airhole crew, so it was a perfect fit to get him back on the program and we welcome Steve as a new member of our family!"
NRI, the leading 3PL warehousing and shipping company in Canada and already Airhole's partner in the USA, will continue to provide logistics and warehousing. Customer service, sales, and marketing will be handled from Airhole's head office in Vancouver, B.C.
The sales representatives for Airhole Facemasks are:
Pacific Northwest (WA, OR, ID, MT)
Topher Laws
Tophernw@gmail.com
Northern California (CA, NV)
Nikki Sternin
nikkisternin@yahoo.com
Southern California (CA, NV, AZ)
Carter Katz
contactcarternow@yahoo.com
Rockies (CO, UT)
Brad Gobdel
bcg08@comcast.net
Midwest (IL, IN, IO, KS, MI, MN, MS, NB, ND, OH, SD, WI)
Steve Wikner
wikdog@gmail.com
New England (VT, NH, ME, CT, MA, RI)
Ken Akey
Ken.Akey@dwindle.com
Mid Atlantic (NY, NJ, DE, MD, PA)
J Nuzzo
nuzzoj@comcast.net
South East (FL, GA, AL, SC, NC, TN, VA, W.VA)
Chris Hardin
snowboardrepse@gmail.com
Airhole Facemasks will be exhibiting at the SIA Show in Denver, Colorado and by appointment at showrooms and rep shows across the USA.
ABOUT AIRHOLE FACEMASKS
Airhole Facemasks are the best facemasks in the world because they are innovative, practical, and fashionable. Our company is composed of snowboarders making products for snowboarders. Founded by professional snowboarders Kale Stephens and Chris Brown, Airhole Facemasks provide the protection you need from the elements while bringing fashion to your face.
Airhole: Facemasks You Idiot!
Connect with Airhole Facemasks:
www.airholefacemasks.com
Instagram / Twitter: @airholefacemask
www.facebook.com/airholefacemask
Email: info@airholefacemasks.com
---