Back to News
EMP: Palladium Brings on Hommy Diaz as New Global Product Line Manager
January 10, 2013
Palladium Brings on Hommy Diaz as New Global Product Line Manager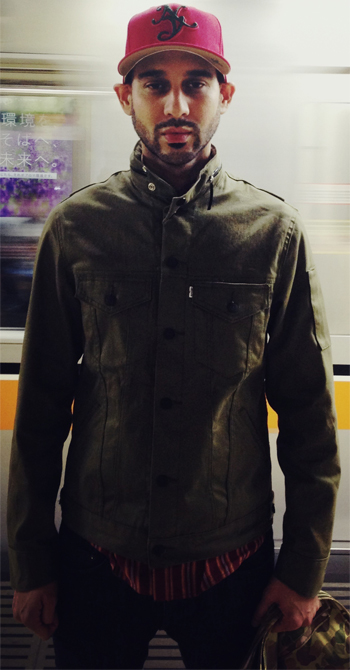 (Westlake Village, CA) January 10, 2013 ¯ Heritage boot brand Palladium announces the appointment of Hommy Diaz as global product line manager. In his new post from Palladium's global headquarters in Westlake Village, CA, Diaz will report directly to President Larry Remington and will oversee all aspects of the product creation process. Diaz will play an integral role in developing pricing and product calendars, lending his expertise on creative for new product initiatives and defining seasonal color and material palettes.
Most recently, Diaz served as global product manager at DC Shoes. During his five years with the brand, he oversaw the creative product direction, merchandising and line planning for the lifestyle division. Diaz also produced and launched the streetwear-centric, sub-brand "NVRBRKN," managing product and marketing globally. Prior to joining DC Shoes, Diaz worked in retail as the lead business consultant at Apple's flagship store in SoHo, New York.
"Hommy brings a wealth of experience to Palladium," said Barney Waters, vice president of marketing at Palladium. "He knows the retail landscape and the consumer target inside-out, and with his creativity he will be able to really make an impact as we continue our rapid growth."
Diaz, a son to immigrant parents from the Dominican Republic, was born and raised in Queens, New York. His main interest growing up was skateboarding and from 1988 to 2001, Diaz spent his time skating around the five boroughs. Driven by New York City culture and his passion for skateboarding, Diaz organically discovered and developed his creative abilities, eventually earning a Bachelor of Fine Arts degree in Communication Design from the Parsons School of Design in New York. He currently resides in Los Angeles, CA with his wife.
About Palladium
Palladium was founded in 1920 to make aircraft tires for the aviation industry. In 1947, after the end of WWII saw demand for tires dry up, Palladium put their canvas and rubber expertise to use by making boots that were as hard wearing as their tires. Palladium soon became outfitters of the legendary French Foreign Legion with their classic canvas Pampa boot. Over 60 years later, the timeless design of Palladium's signature Pampa boot is as relevant as ever and available once again for explorers worldwide. For further information, please visit www.palladiumboots.com.
---