Back to News
EMP: 686 announces Brent Sandor as Director of Marketing
January 29, 2013
686 announces Brent Sandor as Director of Marketing

LOS ANGELES, CA – Westlife Distribution LLC, the parent company of 686 technical apparel and Matix clothing, announces the addition of Brent Sandor as Director of Marketing.
Sandor, who brings a background in both marketing and design, will place his focus on the 686 brand for the immediate future.
"Having grown up shredding and selling 686 outerwear as a shop employee, I have always had crazy respect for the brand and the product," said Brent. "Joining Mike West and the 686 crews' creative energy is an awesome opportunity. I am excited to be a part of the renewed focus to evolve the 686 brand to a place that excites not only the team, but the entire snowboard community."
"At Westlife, the family is tight. We have a history of keeping heads for a while and I'm stoked that we've found someone talented in both the creative and business realms. Sandor has proven himself from the ground up and psyched to have him on. He's the type of dude that can hang all night long with the young guns and also be the first one up for a 6am biz meeting." said Mike West, President/CEO.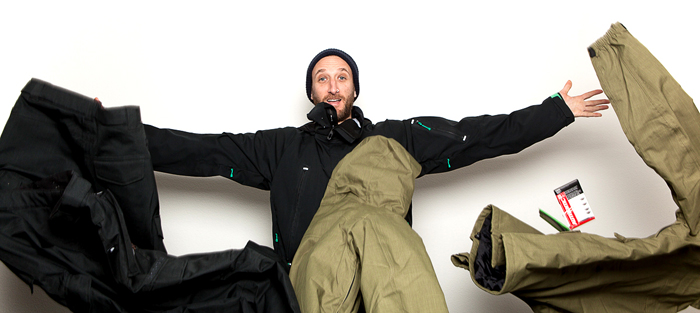 Sandor most recently served as Brand Manager of SPY where he was responsible for leading snow goggle design as well as worked heavily on brand related initiatives such as the Crosstown Collection, collaborations with The Seventh Letter Crew, Herschel Supply and Keep A Breast, and athlete signature product.
"686, and its locale in south Los Angeles, allows for the unique opportunity to draw inspiration equally from the mountains and city streets alike to create a vision totally unique in technical outerwear," adds Brent. "The breadth of high quality products that 686 continually puts out every season is insane, and the collaborations speak for themselves - Dickies, New Balance, Levis, Scion, and the list goes on. To be a part of that, as well as work with, draw inspiration from and support some of the most creative and technical snowboarders on the planet, is what its all about. It's why we all got into this in the first place – to make rad shit, support snowboarding and create amazing times with our friends!"
For more information about 686, please log onto www.686.com, like us at facebook.com/686Apparel or follow us 686clothing on instagram.
Rider owned and operated, Westlife Distribution USA LLC is the parent company of 686 technical apparel, Matix Clothing and the exclusive partner with New Balance and Dickies performance products. Since 1992, Westlife has provided the riding community with innovative, progressive, and technical apparel, outerwear, footwear and accessories found in specialty retail locations throughout the world.
---