Back to News
Shmooz: Final Stop at SIA in Denver for Malakye.com's Shmooz Trio of Winter 2013 Events is a Success
February 4, 2013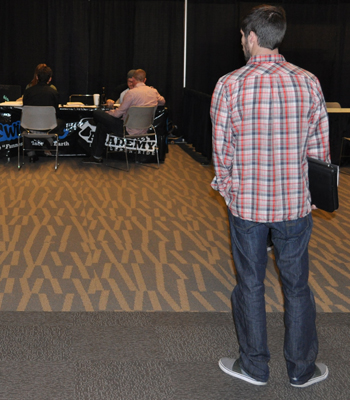 Shmooz: Stop Three at SIA in Denver for Malakye.com's Shmooz Trio of Winter 2013 Events is a Success
Enthusiastic Representatives; Steady Flow of Attendees Major Contributors to Success
On Friday, February 1st The Shmooz by Malakye.com returned to the SIA Snow Show in Denver, Colo. for the final stop in a trio of Winter Tour events. SIA's continued support of and belief in the Malakye event enabled The Shmooz to bring together 8 of the industry's leading employers and well over 150 attendees for a day of discussion and Shmooz.
Life Coach and Career Development Specialist Amy Magyar was on-site throughout the event, offering free services in resume and cover letter development as well as career coaching, personal branding and interviewing/interrogation methods. Amy, who lives in Burlington, VT., is an industry veteran and was pleased to speak with many enthusiatic and intelligent Shmooz participants.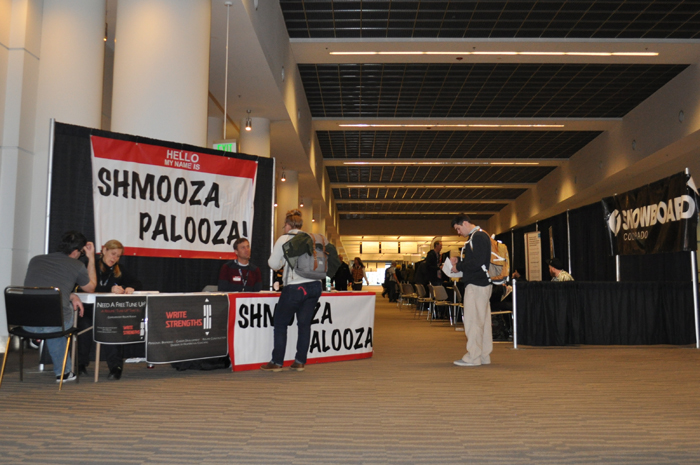 The Shmooz was located in the main concourse of the Colorado Convention Center in downtown Denver - just below the SIA Snow Show.
"Malakye.com has continued producing the Shmooz for free for hiring reps and job-seeking cadidates alike to bring the site to life for our users across the country," explains Patrick Hourihan, Content & Marketing Coordinator for Malakye.com. "This was another successful year for the Shmooz at SIA and we'll look to continue bringing the Shmooz back to Denver next year and beyond!"
The Shmooz was on from 11am-4pm and more than 150 eager job-seeking candidates came through during the Job Fair and Networking event to visit 8 of the industry's leading employers including: BURTON, 686, EVO, WINDELLS, SPECIALTY SPORTS VENTURE, VAIL, MY PAKAGE, SNOWBOARD COLORADO MAGAZINE. As The Shmooz wound down, many of the employers reported a turnout of great people.
The Shmooz tour of Winter 2013 is now finally over! Stay tuned for a video recap from our trio of winter events - Agenda, OR, SIA - coming up in the next few days. Thanks to all the companies and reps for supporting Malakye.com and thanks to all the candidates for coming out and participating! Be sure to keep an eye out for details on an upcoming #Shmooz near you!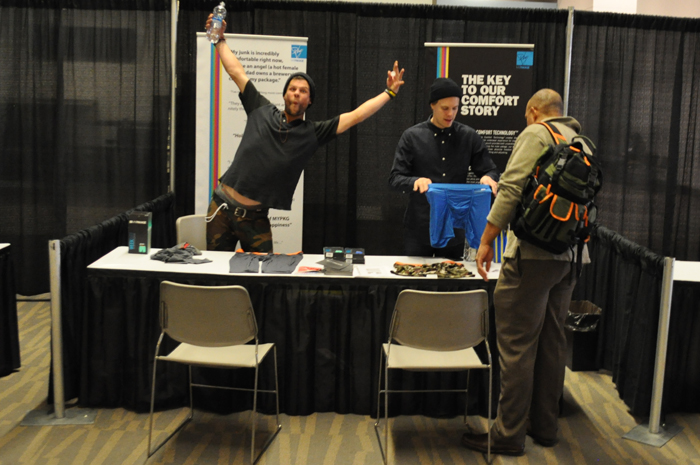 All the participating reps were friendly, but Canadians always go a step beyond - here are the great guys from My Pakage.

For more pictures, visit: http://www.facebook.com/malakyecareers

To connect with us socially, visit:
---