Back to News
SIA Snow Show 2013 Recap - Page 1
February 5, 2013
SIA 2013 Snow Show Recap
photos + videos: Patrick Hourihan
Malakye.com traveled to Denver last week for the 2013 SIA Snow Show - the one-stop trade extravaganza for buyer attendees, media and exhibitors - which was held at the Colorado Convention Center from Jan. 31-Feb. 3, 2013.
There was lots to cover over the four-day event, including the Inaugural Sourcing Snow Trade Show, the annual Snow Fashion & Trends Show, daily industry presentations, after-hours events including 686's Lights Out, daily happy hour on the show floor, Malakye.com's own Shmooz, goings-on around town including a Pennywise show organized by DVS, and the On-Snow Demo being held at Winter Park on Feb. 4-5, 2013.
We bring you a photo recap of all the latest and greatest found at SIA, including best booth, best product design, most friendly, best staff outfit and more! We've also got photos from several SIA-related events, including the Shmooz from Malakye.com, held on Friday, Feb. 1, 2013. (Please keep in mind these are the personal opinions of the author).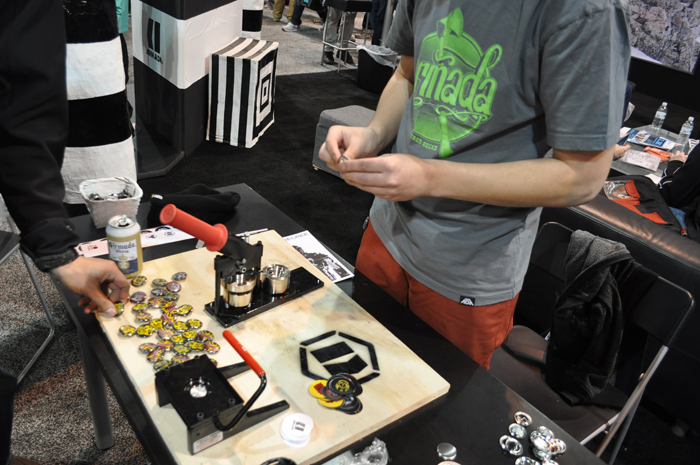 The atmosphere at SIA is loose and fun but with a purpose. Crowd interatction and the ability to draw people into a booth go a long way in a company's success at the trade show - brands like Armada delivered with a classy booth and entertainment for any potential buyers, media personnel or the occassional consumer.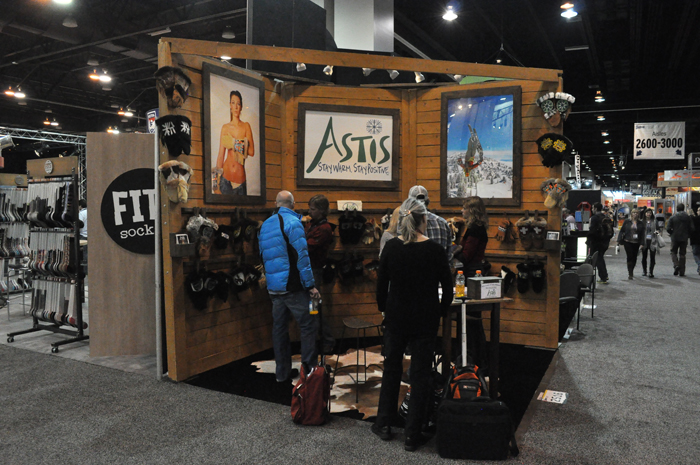 Some brands, like Astis based in San Francisco, Calif., prove you can make your presence felt no matter what size booth you're in.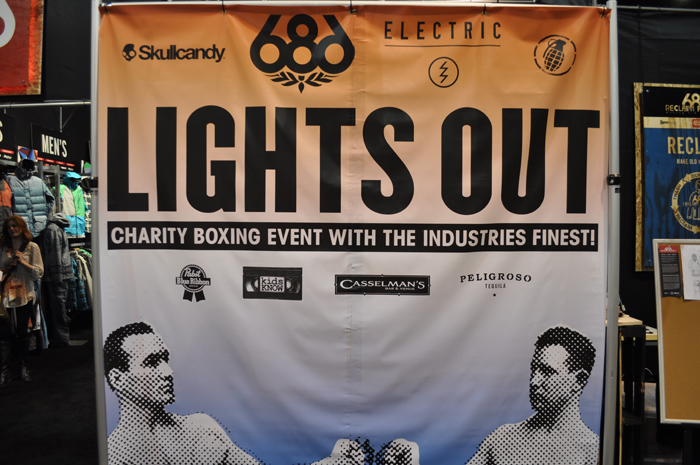 There were plenty of ways to stay busy after-hours, 686 and Electric gave the industry a great excuse to enjoy downtown Denver.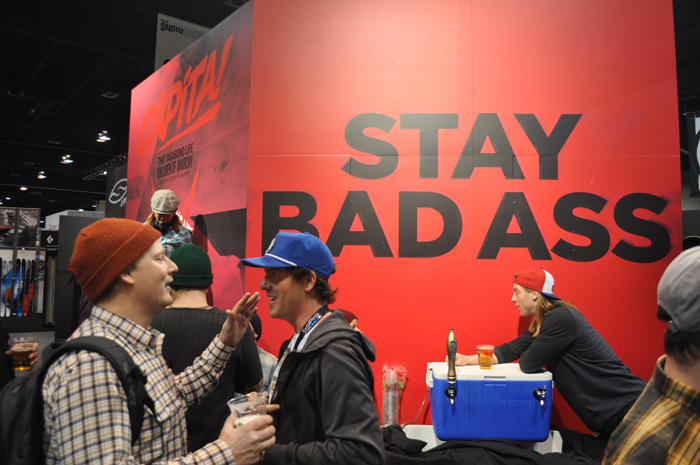 A great way to shmooz - spot a keg, charge the line and strike up a conversation; everyone's friendly here!
---
WINNER, BEST BOOTH: Volcom
volcom SIA 2013 from MalakyeCareers on Vimeo.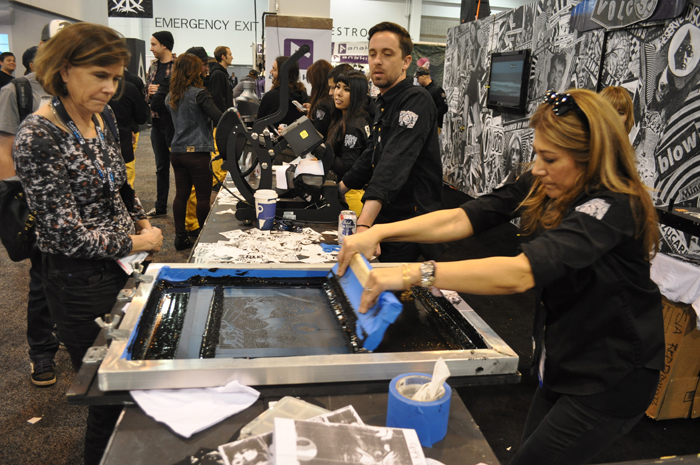 Taking the freebie to another level! The friendly crew at the Volcom booth were screen-printing fresh t-shirts and trucker hats which drew a crowd.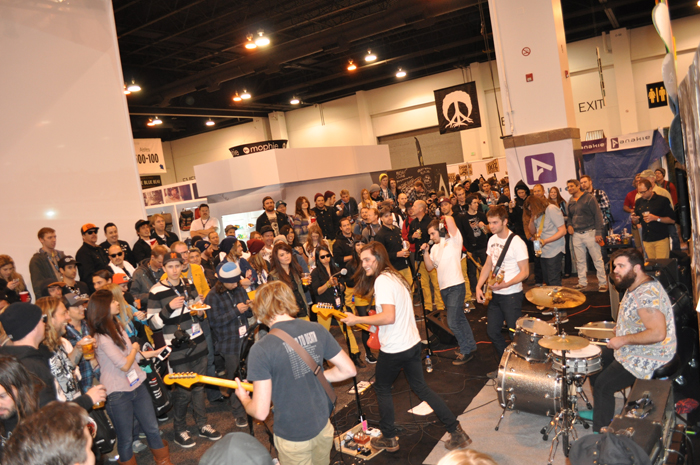 They then brought in some live music and had free beer to keep the crowd entertained.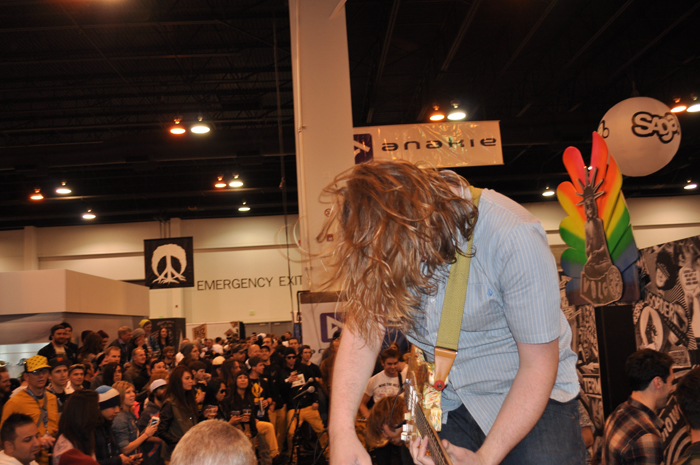 Somewhere in this building business was being transacted.
Click here to continue on to page 2 for more photos and videos from the 2013 SIA Snow Show.
Page 2 | Page 3 | Page 4 | Page 5 | Page 6 | Page 7 | Page 8
---