Back to News
SIA Snow Show 2013 Recap - Page 5
February 5, 2013
SIA 2013 Snow Show Recap (continued)
WINNER, CLASSIEST BOOTH: Von Zipper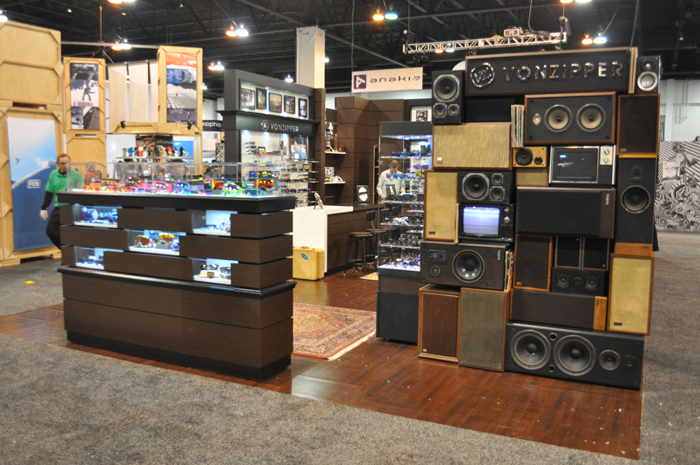 All wood structure, vintage electronics, and clean product designs - Von Zipper brings some class to SIA.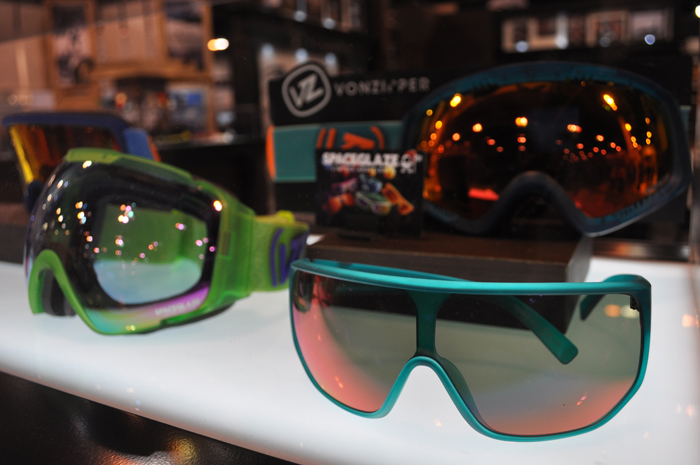 Von Zipper's Space Glaze.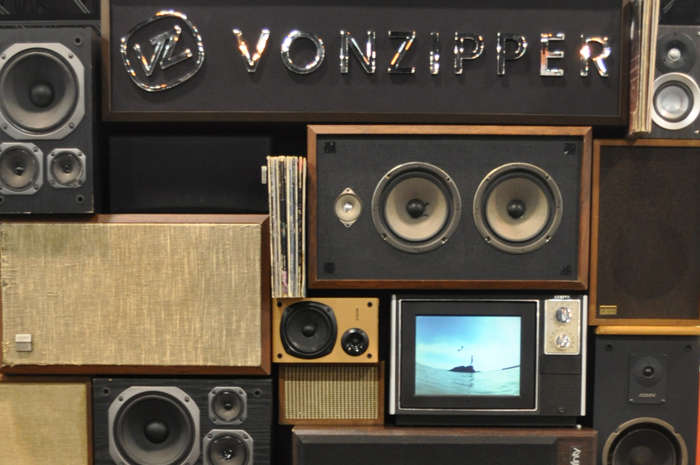 The wall of vintage.
WINNER, LOUDEST BOOTH: Skullcandy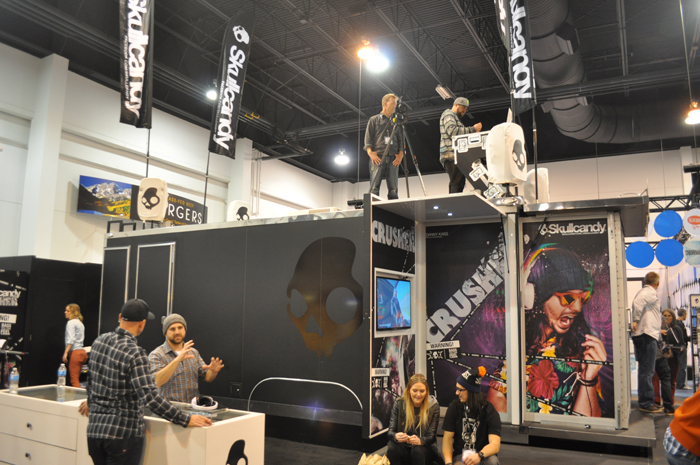 Skullcandy's DJ spun all four days.
WINNER, MOST UNUSUAL PRESENTATION: Wrong Gear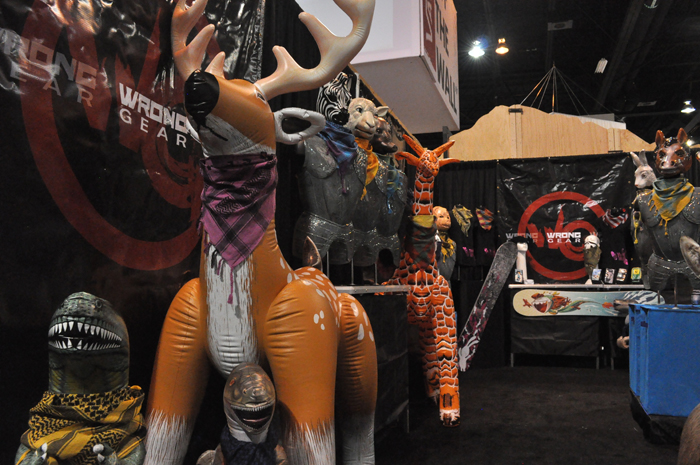 Wrong Gear is based in Beverly Hills, Calif. and owner Ron Chang admits to being a Hollywood set collector.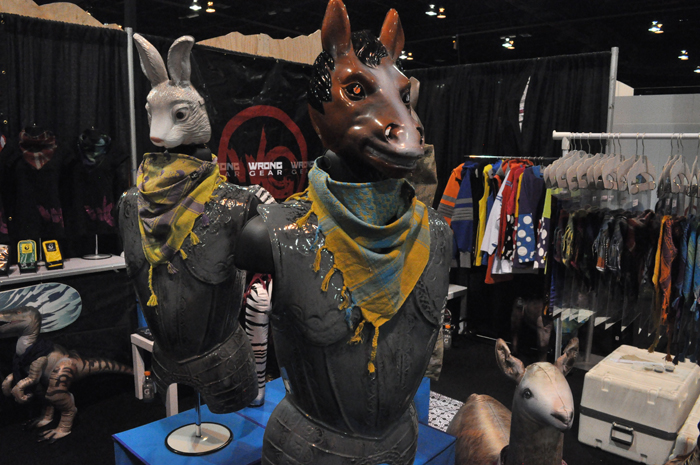 The SoCal crew comes to SIA with something different every year, this year Ron bought out a halloween stores mask supply on clearance in December in anticipation of the trade show season.

Last year Ron came armed with his own personal movie collectibles for a truly unique-looking booth.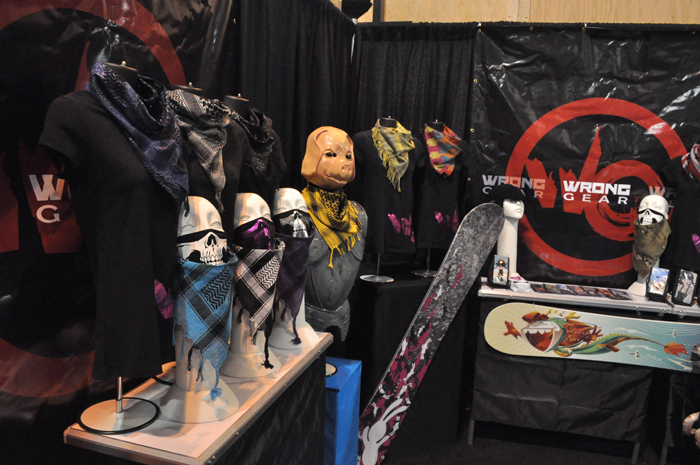 Wonder what they'll come up with for #SIA14!
WINNER, BIGGEST PRODUCTION: Skytech Sport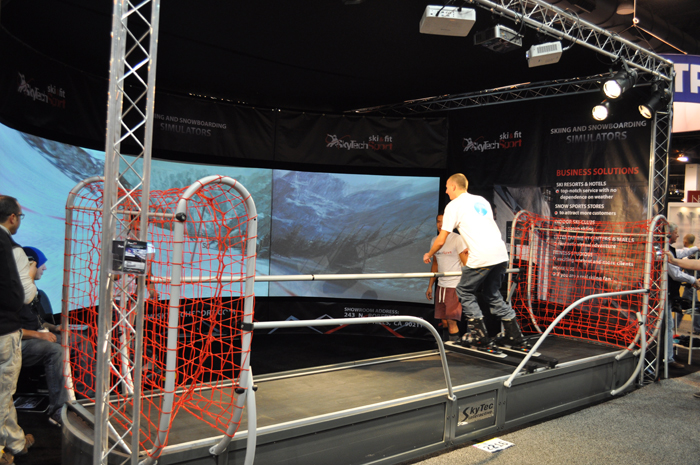 SkyTech Sports traveled from Los Angeles, Calif. to let users demo it's ski simulator.
WINNER, BEST WAY TO PASS THE TIME: NXTZ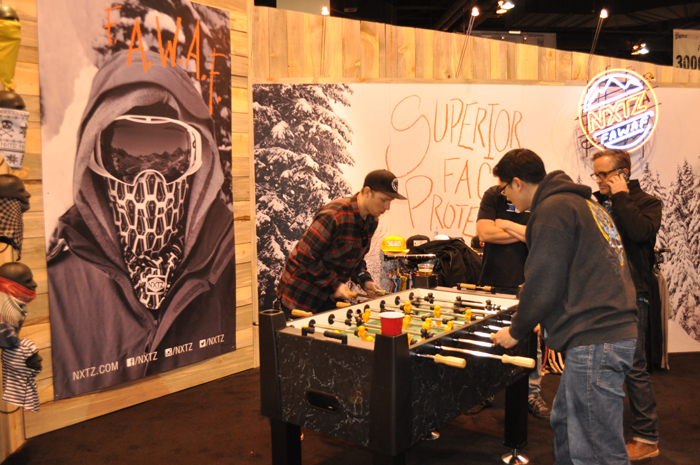 Foosball fun for NXTZ.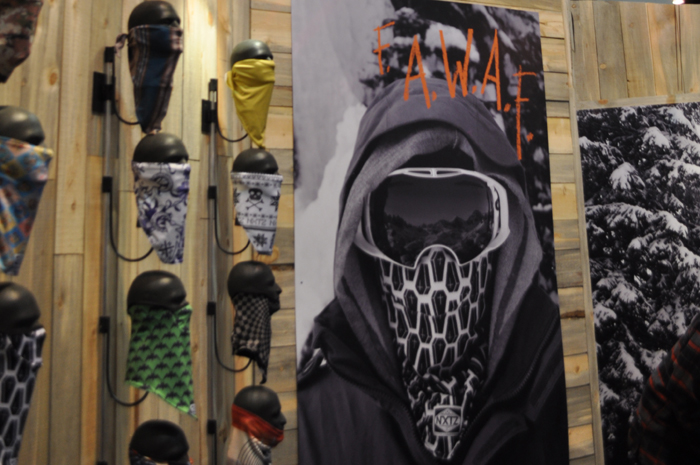 NXTZ would keep the party going well after happy hour.
WINNER, BEST WAY TO MAKE FRIENDS: Cheetah Factory Racing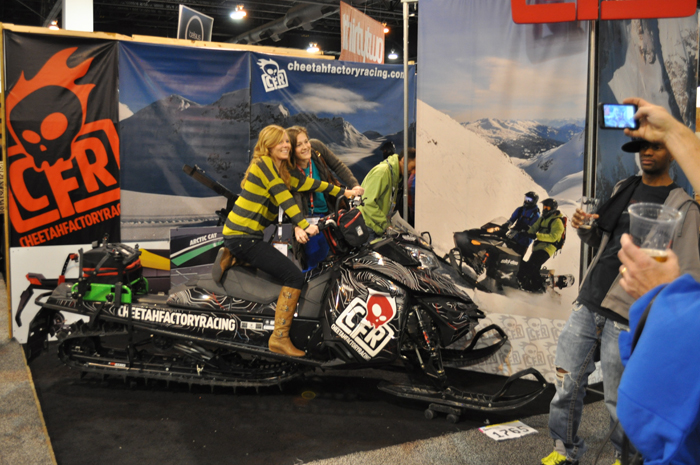 Cheetah Factory Racing simply placed a snowmobile in the middle of the show floor...passersby couldn't help but mount up and get their required shots.
WINNER, BEST STAFF COSTUMES: Rome SDS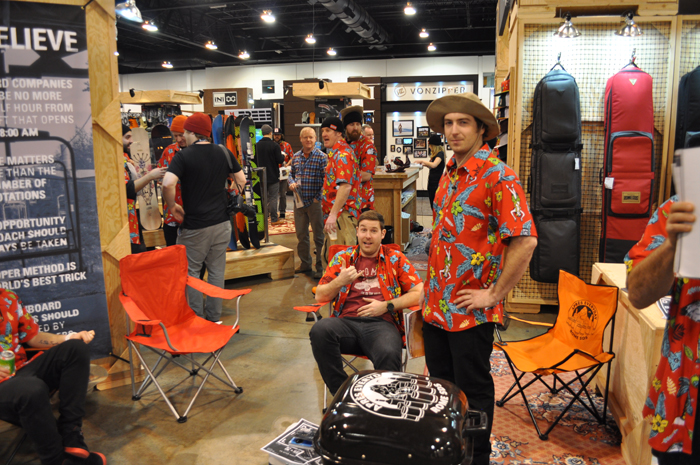 Tropi-cool.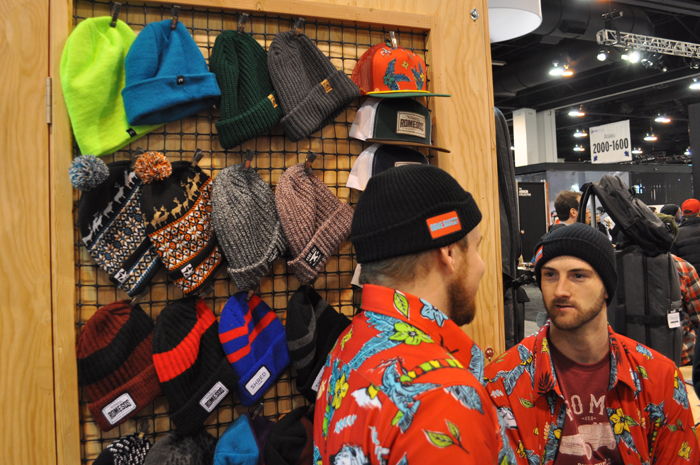 With a matching hat to boot!
WINNER, BEST BRAND NAME: Douche Bags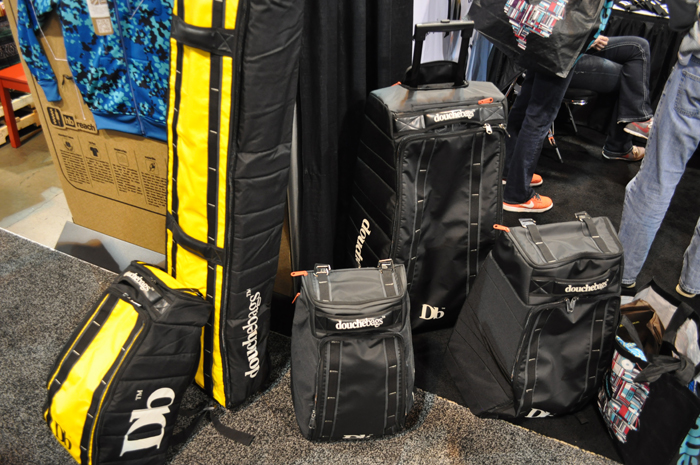 Douche bags.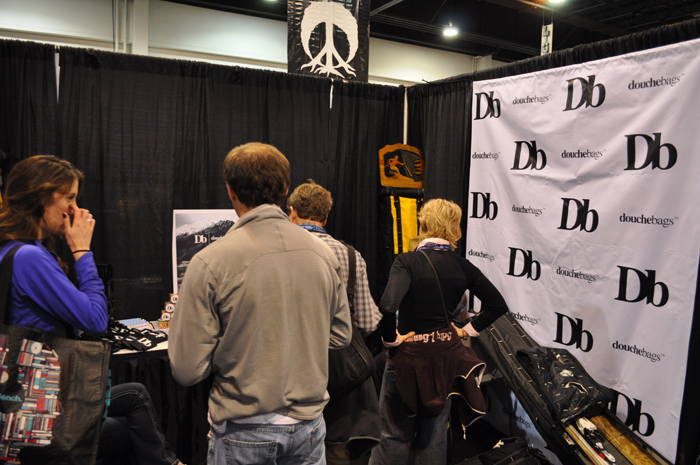 Advertised as "the lightest and smartest travel gear."
Click here to continue on to page 6 for photos and videos from the 686 Lights Out Charity Boxing event and more during the 2013 SIA Snow Show..
Page 1 | Page 2 | Page 3 | Page 4 | | Page 6 | Page 7 | Page 8
---