Back to News
SURF: Body Glove International collaborates with Middle East's largest water park
February 5, 2013
Body Glove International collaborates with Middle East's largest water park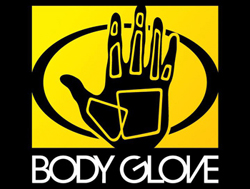 Redondo Beach, California USA - Body Glove Middle East has teamed up with Yas WaterWorld Abu Dhabi, the regions newest, biggest and greatest water park. The park features never before seen thrill rides and wave pools.
Billy Meistrell, owner and Senior Vice President of Body Glove International, had this to say about the collaboration, "We are excited about being part of this immense project and look forward to visiting the park personally". Body Glove International's executives are planning a visit to the region in March of this year. The visit will include several ribbon cutting ceremonies in this rapidly growing market.
Hisham Hasan, Senior Vice President of Body Glove Middle East added, "We are equally excited about this opportunity and look forward to a long and prosperous partnership with Yas WaterWorld.
Body Glove's co-branded rashguards are worn by Yas WaterWorld staff and are available for purchase at their retail locations throughout the park. Expansion of the brand's products including wetsuits, floatsuits, PFD's, masks, snorkels / fins, bikinis and other apparel started back in 2010. Body Glove products are available at several retail outlets and shopping malls throughout the Middle East.
For more information on Body Glove athletes and products go to www.bodyglove.com and for daily updates visit www.facebook.com/bodyglove
---