Back to News
EMP: Skullcandy Names Founder and Director Rick Alden Interim Chief Executive Officer
February 7, 2013
Skullcandy Names Founder and Director Rick Alden Interim Chief Executive Officer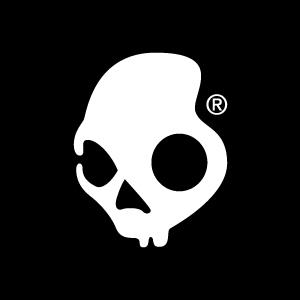 PARK CITY, Utah, Feb. 7, 2013 (GLOBE NEWSWIRE) -- Skullcandy, Inc. (SKUL) today announced that its Board of Directors has named Rick Alden, the company's founder, former Chief Executive Officer and a current director, as Interim Chief Executive Officer. Jeremy Andrus has decided to step down from his positions as President and Chief Executive Officer and a Company director to join a private investment firm. He will serve as a consultant to the Company over the next 12 months. The Board is initiating a search for a permanent Chief Executive Officer.
Skullcandy also reported today that it expects non-GAAP adjusted fully diluted earnings per share for 2012 to be at the lower end of the $1.00-$1.04 range the Company provided on November 1, 2012.
Jeremy AndrusJeremy Andus. Shop-eat-surf file photo.
In addition to the previously disclosed settlement of litigation that the Company recorded in the first quarter of 2012, which is expected to impact 2012 non-GAAP adjusted fully diluted earnings per share by $0.01 per share, the Company also intends to exclude from its 2012 non-GAAP adjusted fully diluted earnings per share certain expenses that it anticipates recording in the fourth quarter of 2012 related to the bankruptcy filing of a major retail customer and expenses associated with the settlement of patent litigation totaling approximately $1.6 million, net of tax benefit, or $0.06 per diluted share.
Absent these adjustments, the Company expects that its 2012 fully diluted earnings per share, calculated in accordance with GAAP, to be approximately $0.93 per share. The Company expects its full year 2012 fully diluted weighted average common shares outstanding to be approximately 28.0 million.
Skullcandy expects to report its full financial results on March 7, 2013 at which time it also expects to provide an outlook for 2013.
Jeff Kearl, Chairman of Skullcandy, said, "The Board is delighted that Rick has agreed to return to his previous role as CEO on an interim basis. As our founder and a member of the Board, Rick created the vision and spirit that guides Skullcandy, and will help to make the changes necessary to continue improving financial performance and to enhance shareholder value. On behalf of the Board I want to thank Jeremy for his significant contributions to Skullcandy over the previous eight years. Skullcandy would not be the company we are today without him and we wish him every success in his next endeavor."
Mr. Alden, who founded Skullcandy in 2003, added, "I am honored to play this role in the next chapter at Skullcandy. This company has been my life since founding it and I'm excited to come back in as we enter our second decade. I could not be more fired up to jump back in and get my hands dirty, especially around product development and geographic expansion. Jeremy has helped create a world-class operation and his leadership has resulted in numerous awards and recognition from our industry and customers for excellence in supply chain, sourcing, manufacturing, product development and logistics. With an excellent team of skull-bleeding fanatics and this strong operational foundation, Skullcandy and Astro, our gaming brand that has become a highlight of the business, have an exciting future."
Mr. Andrus said, "I am incredibly proud of what Skullcandy has achieved. It was very exciting to join the company when it was little more than an idea and a dream, and to be part of growing it into one of the world's most popular consumer audio brands. I wish the team all the best as they move Skullcandy forward."
Rick Alden founded Skullcandy in January 2003 and until March 2011 served as Chief Executive Officer. He was named Ernst & Young Entrepreneur of the Year in 2007, selected as the Utah CEO of the Year in 2008, and was featured as Entrepreneur of the Year by Entrepreneur Magazine in 2009. Prior to founding Skullcandy, in 1995 Rick co-founded Device Manufacturing, a snowboard boot and binding company, which was acquired by the Atomic Ski Company in 1999. In 1986, Rick co-founded National Snowboard Incorporated, a snowboard events and marketing company, which was acquired by the American Ski Association in 1991.
Rick also remains active in various entrepreneurial endeavors. He is the creator, co-founder and director of Stance, a high-growth action sports-inspired hosiery company, and a director of Celtek, an action sports apparel company. He holds a B.S. from the University of Colorado.
About Skullcandy, Inc.
Skullcandy is a global designer, marketer and distributor of performance audio and gaming headphones and other accessory related products under the Skullcandy, Astro Gaming and 2XL by Skullcandy brands. Skullcandy was launched in 2003 and quickly became one of the world's most distinct audio brands by bringing unique technology, color, character and performance to an otherwise monochromatic space; helping to revolutionize the audio arena by introducing headphones, earbuds and other audio and wireless lifestyle products that possess unmistakable style and exceptional performance. The Company's products are sold and distributed through a variety of channels in the U.S. and approximately 80 countries worldwide. Visit skullcandy.com, or join us at facebook.com/skullcandy or on Twitter @skullcandy.
---