Back to News
SURF: Alana Blanchard featured in Sports Illustrated Swimsuit 2013 wearing new Rip Curl bikinis
February 14, 2013
Alana Blanchard featured in Sports Illustrated Swimsuit 2013 wearing new Rip Curl bikinis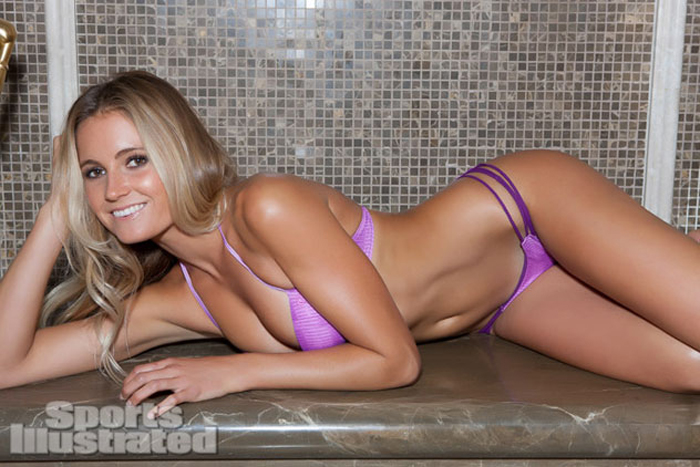 Alana Blanchard was photographed by James Macari in Las Vegas, Nevada. Swimsuit by Rip Curl.
Rip Curl is thrilled to announce that team rider Alana Blanchard will be featured in Sports Illustrated Swimsuit 2013! The 22-year-old natural beauty from Kauai was handpicked by the SI crew to be featured alongside the most beautiful women in the world in the pages of SI Swimsuit, which reaches 70 million consumers across the magazine, website, tablet and mobile.
"The decision to include Alana was the easiest one made in the entire issue!" remarks MJ Day, senior editor of SI Swimsuit. "She embodies the ideal that we strive to represent at SI Swimsuit. Beautiful, healthy, active and empowered, Alana charges waves and life the way we do here at Swimsuit. She is the ultimate beach girl and she can rock a bikini like nobody's business!"
The timing couldn't be more perfect, as Alana and Rip Curl are in the third year of collaboration on a signature line of bikinis and beachwear, Alana's Closet. The line reflects Alana's personal style and taste, which has been brought to life by Rip Curl's recent MY BIKINI swim campaign shot on location in Fiji.
"When designing for Alana's Closet, I'm always thinking of sexy, comfortable bikinis that will look and fit great in the water," Alana revealed.
Alana recently qualified for the elite 2013 ASP Women's World Championship Tour as a member of the world's top 17 female surfers, which has had her busy preparing and training for the first event of the year this month in Australia. However, upon receiving the news about SI Swimsuit 2013, she was on a plane straight to Las Vegas' Caesars Palace Temple Pool and Claudius Villa for the mega-production photoshoot.
"I was so happy when I found out they chose me to be in the [SI] swimsuit issue, it's been my dream since as long as I can remember," Blanchard enthuses, "Its such an honor to be among all those amazing women."
See the rest of the photos on sportsillustrated.cnn.com/
Get your issue of SI Swimsuit 2013 on stands now, and learn more about the featured suits on www.shop.ripcurl.com.
---