Back to News
SNOW: Updated 2013 SIA Snow Sports Directory Now Available
February 22, 2013
Updated 2013 SIA Snow Sports Directory Now Available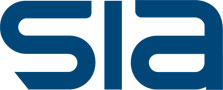 WASHINGTON, DC (Feb. 22, 2013) —SnowSports Industries America (SIA) has released the print and PDF editions of the 2013 SIA Snow Sports Directory, with new sections listing business-to-business products and services, Canadian contact information for members with separate offices in Canada and social media URLs for Facebook, Twitter, LinkedIn and YouTube.
The SIA Snow Sports Directory is complemented by the Online Directory, the SIA Association App's Member List and Business-to-Business Services listings of SIA's supporting members. These directories all feed live from SIA's membership database, reflect the directory updates throughout the year and are searchable by product type and company name.
"The Directory is your snow sports industry resource," David Ingemie, SIA president. "It is vital for keeping all of the companies and brands in the industry connected."
Frequently called "the snow sports database," the SIA Snow Sports Directory as been the most widely used industry resource for retailers, media, suppliers, resorts and industry groups for more than 50 years.
Produced annually by SIA, the Directory includes contact information for SIA members, manufacturers, wholesale distributors, service providers, raw material suppliers, retail and rep members and resorts as well as listings for North American resorts and industry non-profit organizations. The Directory sections based on brands, products and personnel make researching and cross-referencing a breeze.
Retailers use the Directory all year long for contact information and product references. Manufacturers use the Directory to find service and raw material suppliers, while media use it to track down leads and research product categories. The entire industry uses the SIA Directory to find phone numbers, email addresses and websites.
Obtain a copy of the SIA Snow Sports Directory by downloading the PDF to a computer or requesting a hard copy by contacting SIAdirectory@snowsports.org.
Stay connected to all SIA news with the SIA Social Dashboard, with feeds from the SIA Facebook page, SIA's Latest and @siasnowsports on Twitter.
- SIA -
SnowSports Industries America (SIA) is the national not-for-profit, North American member-owned, trade association representing suppliers and service providers of snow sports products with constituents in the retailer, rep and resort communities. Annually producing the SIA Snow Show, the largest snow sports industry trade show, on-snow demo and networking environment globally, SIA delivers invaluable data/research reports including the Snow Sports Market Intelligence Reports, SnowSports RetailTRAK™ and Executive Market Summary. SIA also produces the Supplier Show, Sourcing Snow, at the SIA Snow Show; learn more at siasnowshow.com/sourcing. SIA is dedicated to growing the industry through consumer initiatives and websites, snowlink.com and wintertrails.org, marketing resources, services and collaborative programs to increase participation and move product. For more information, visit snowsports.org. SnowSports Industries America, 8377-B Greensboro Drive, McLean, VA 22102-3587 (Washington, DC Area). Phone: 703-556-9020, Fax: 703-821-8276, Email: SIAmail@snowsports.org.
---