Back to News
OBIT: Japanese FMX rider Eigo Sato dies after crash
March 1, 2013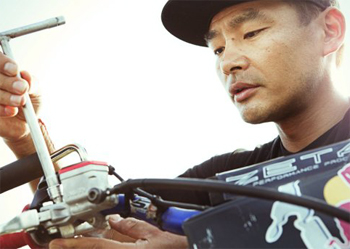 Japanese FMX rider Eigo Sato dies after crash
R.I.P. Eigo Sato, release from Red Bull by Richard S. Chang, Mar 1, 2013
On Thursday, we woke up to the Twitter memorials. Andy Bell, of Nitro Circus, wrote, "A great day just turned to horrible with news of Eigo Sato passing. Eigo was by far the nicest, happiest dude ever to ride a bike." Robbie Maddison, the freestyle motocross great, wrote, "Shout out to my Japanese brothers today!! Love to you great guys!! #RIP eigosato."
Eigo Sato, the 34-year-old freestyle motocross rider and veteran of the Red Bull X-Fighters Tour, had passed. According to reports, he died while training near his home in Iwaki City, Japan. "He was transported to hospital where he later passed away," said a statement from Red Bull X-Fighters, the FMX series that Eigo competed in.
The 2013 Red Bull X-Fighters World Championships, which gets underway next week, will hit Osaka, Japan, for the first time in June (South Africa was also added to the calendar this year) and Eigo, long the standard bearer of FMX in Japan, was no doubt excited to be able to perform in front of his home crowd.
In 2011, after a massive tsunami hit and destroyed Fukushima, Japan, Eigo organized Red Bull Rising Spirit, an FMX show for the people of nearby Choshi and Asahi, which suffered great losses.
Eigo's debut season with the Red Bull X-Fighters was 2009 and he achieved third place overall with electrifying performances in Mexico City and Calgary (he finished second in both events).
"His creative mix of flips and tricks, performed with a great sense of rhythm, makes the term freestyle truly come to life," said the Pages brothers in describing Eigo's riding style.
Eigo, you will be missed.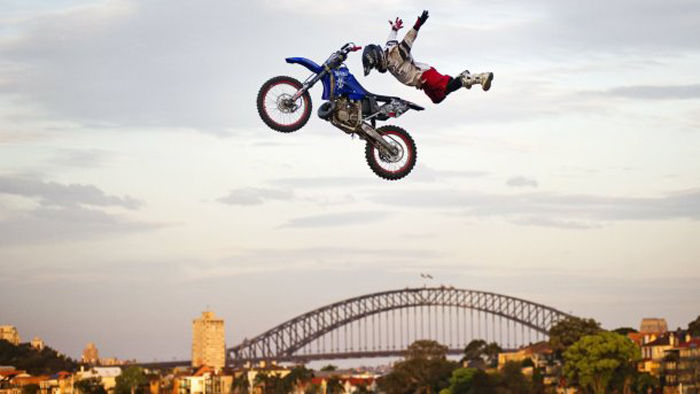 ---