Back to News
SNOW: SIA recognizes 13 retailers and 15 reps for contributions to the snow sports industry
March 1, 2013
The Best of 2012: SIA recognizes 13 retailers and 15 reps for contributions to the snow sports industry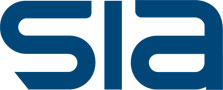 WASHINGTON — SnowSports Industries America (SIA) honored 13 retailers and 15 regional sales reps from the United States and Canada with 2012 SnowSports Retailer of the Year Awards and 2012 SnowSports Rep of the Year Awards for consistently making a significant impact in the snow sports industry. Honorees received awards made out of beetle kill wood representing the beetle issues affecting an unprecedented 50,000 acres of forest in the American West.
The SIA U.S. Retailer of the Year Award is based on a shop's contributions to the growth of the snow sports industry, their promotional and marketing techniques and their success in the ski, snowboard, tele, cross country and/or snowshoe categories. The award winners are nominated and selected by suppliers and reps in the snow sports industry.
All of the winning shops are listed as "snow experts" in SIA's Snow Expert database and can use the program's marketing materials to signify their expertise to their customers.
The award is an honor for retailers. "We work as hard as we play, and to be recognized for that by a jury of our peers is so rad," said Brendan Madigan, owner of Alpenglow Sports in Tahoe City, Calif. "The entire team at Alpenglow takes immense pride in being vested in the community."
Read more about the 2012 Retailers of the Year in the United States and Canada:
U.S.
Mid-Atlantic Ski Barn | Paramus, NJ
Mountain Milosport | Salt Lake City, UT
New England Summit Ski & Snowboard | Framingham, MA
North Central Pierce Skate & Ski | Bloomington, MN
Pacific Alpenglow Sports | Tahoe City, CA
South Central St. Bernard Sports | Dallas, TX
Southeast Peter Glenn | Miami, FL
Canada
Alberta The Source | Calgary, AB
Atlantic Ballistic Skate & Snow | St. John's, NL
British Columbia Comor- Go Play Outside | Vancouver, BC
Central Propaganda Shop | Prince Albert, SK
Ontario Sporting Life | Toronto, ON
Quebec Boutique Daniel Lachance | Mont-Tremblant, QC
The SIA U.S. and Canadian SnowSports Regional Rep of the Year recognizes sales reps in the snow sports industry that have successfully fostered relationships with retail storefronts to help move winter sports products. Nominations and winners for this accolade came from snow sports retailers across the industry.
"I'm truly honored to be named Rep of the Year and feel very fortunate to be able to still, after all these years, be involved in an industry that I'm very passionate about," said Drew Sivers, a Salomon Rep of the Year from Ontario, Canada.
Read more about the 2012 Reps of the Year in the United States and Canada:
U.S.
Atlantic Greg Morrison
Eastern Lakes John Kerkhof
Mid-West Tim Parker
Northeast Ivar Dahl
Northern California Clem Smith
Northwest Tobey Crane
Rockies Nick Vigos
South Suzie Parnell
West Jeff Darby
Canada
Alberta Ian Hunter
Atlantic Guy Pellerin
British Columbia Jason Wutke
Central Bill Yano
Ontario Drew Sivers
Quebec Nick Rochon
For 24/7 updates on all things SIA, stay connected to the SIA Social Dashboard with feeds from Facebook, SIA's Latest and Twitter.
About SIA
SnowSports Industries America (SIA) is the national not-for-profit, North American member-owned, trade association representing suppliers and service providers of snow sports products with constituents in the retailer, rep and resort communities. Annually producing the SIA Snow Show, the largest snow sports industry trade show, on-snow demo and networking environment globally, SIA delivers invaluable data/research reports including the Snow Sports Market Intelligence Reports, SnowSports RetailTRAK™ and Executive Market Summary. SIA also produces the Supplier Show, Sourcing Snow, at the SIA Snow Show; learn more at siasnowshow.com/sourcing. SIA is dedicated to growing the industry through consumer initiatives and websites, snowlink.com and wintertrails.org, marketing resources, services and collaborative programs to increase participation and move product. For more information, visit snowsports.org. SnowSports Industries America, 8377-B Greensboro Drive, McLean, VA 22102-3587 (Washington, DC Area). Phone: 703-556-9020, Fax: 703-821-8276, Email: SIAmail@snowsports.org.
---