Back to News
EMP: Amer Sports hires new outdoor brand manager for the United States
March 8, 2013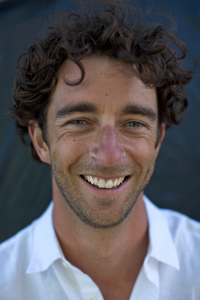 Amer Sports hires new outdoor brand manager for the United States
Ogden, UT—March 7, 2013—Amer Sports Winter and Outdoor Americas announces the appointment of Mark McCambridge as its new USA outdoor brand manager. Among many duties, McCambridge is responsible for adapting global brand strategies to the domestic market and strengthening alignment with product, digital, community marketing, in-store excellence and public relations teams.
McCambridge comes to Amer Sports with more than eight years of professional experience internationally in the outdoor industry. Most recently, he worked as marketing and public relations coordinator at Scott Sports. He earned an International Master of Business Administration degree from the Universitat de Valencia in Spain and the University of North Carolina Wilmington. He has worked in four countries and is fluent in four languages.
"As a lifelong outdoor athlete, I couldn't be more excited to join the Amer Sports team, working with two of the most dynamic brands in the industry," says McCambridge. "From the core consumer to the broader mass market, I'm really looking forward to connecting consumers to narratives and experiences that reflect the adventurous and innovative nature of both Salomon and Suunto."
Ashley Williams, Vice President of Marketing for Amer Sports Americas says McCambridge is stepping into his new role at a very exciting time for the Salomon and Suunto brands.
"Right out of the blocks, Mark will have some exciting challenges with new product launches and industry partnerships," says Williams. "We're looking forward to Mark being part of the Amer Sports team and we're confident his in-depth industry experience will significantly advance the Salomon and Suunto brands."
McCambridge enjoys ski touring, trail running, mountain biking, surfing, swimming, cycling and water polo.
Amer Sports is a sporting goods company with internationally recognized brands including Salomon, Wilson, Atomic, Arc'teryx, Precor, Suunto and Mavic. The company's technically-advanced sports equipment, footwear and apparel improve performance and increase the enjoyment of sports and outdoor activities. The Group's business is balanced by its broad portfolio of sports and products and a presence in all major markets. Amer Sports shares are listed on the NASDAQ OMX Helsinki stock exchange. www.amersports.com
---