Back to News
SNOW: Leading Survey Names Park City Mountain Resort the West's Most Sustainable Resort
March 12, 2013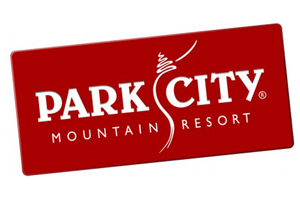 Leading Survey Names Park City Mountain Resort the West's Most Sustainable Resort
Park City Mountain Resort's score of 93 out of 100 ranks it the West's most sustainable resort
Resort earns perfect scores for protection of the habitat and watershed
Comprehensive survey evaluates 35 criteria of mountain resorts' environmental practices
Park City, Utah – Park City Mountain Resort is recognized as the West's most sustainable ski resort for 2013 after receiving this year's top score – an 'A' 93 out of 100 – in the Ski Area Citizens' Coalition's annual Ski Area Environmental Scorecard. PCMR's grade includes perfect scores for habitat and watershed protection.
The Scorecard cites a variety of criteria for Park City Mountain Resort's #1 ranking, including: its use of energy efficient fixtures in on-mountain facilities, the Resort's purchasing of wind power to offset 100% of its electrical consumption, its support and promotion of public transportation for its employees and an overall reduction of the Resort's carbon footprint by more than 50%.
"Park City Mountain Resort is full of people who work outdoors because they care about the outdoors," said Brent Giles, Chief Sustainability Office at Park City Mountain Resort's parent company, Powdr Corporation. "A commitment to sustainable operations is one of the Resort's core values. We're grateful for the Ski Area Citizens' Coalition's recognition, and continue to work to find new ways to operate in as environmentally friendly a manner as possible."
The Scorecard evaluates the environmental practices of ski areas based on 35 criteria. The criteria include the ski areas' preservation of sensitive lands within the resort areas, their actions related to water conservation and quality, and commitment to green programs such as recycling and alternative energy.
About Park City Mountain Resort
Park City Mountain Resort, named North America's "#1 Resort for Mountain Access" by the readers of SKI Magazine, is located in the heart of Park City, Utah and is only a 35-minute drive from Salt Lake City International Airport. For more information, visit www.parkcitymountain.com or call 800.222.PARK.
FOLLOW PARK CITY MOUNTAIN RESORT
Park City Mountain Resort on Facebook
Park City Mountain Resort on Twitter
Park City Mountain Resort in Instagram
Park City Mountain Resort on Google+
Park City Mountain Resort Blog
---