Back to News
SNOW: Dragon Welcomes Kyle Martin As New Snow Marketing Manager
March 12, 2013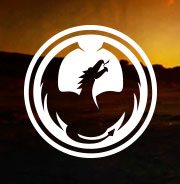 Dragon Welcomes Kyle Martin As New Snow Marketing Manager
Carlsbad, CA - Dragon is pleased to welcome Kyle Martin to the family as the new Snow Marketing Manager. An accomplished snowboarder with prior experience at retail and in the marketing field, Martin brings a wealth of relevant knowledge and insight to Dragon's snow program.
"Since I was a kid, Dragon's riders, products and image have always stood out to me for staying true to their roots," says Kyle. "Dragon bolsters such a great commitment to the future of snowboarding, to become a part of their team is a real honor."
Kyle will oversee and coordinate all aspects of Dragon's snow initiatives including rider support, event activation, team photo shoots and brand strategy. With a solid snow marketing background and hands-on experience from his most recent position as Event and Promotions Manager at Mt. Bachelor, Kyle's infectiously positive outlook and eye for industry trends makes him a vital addition to the Dragon team.
"We're excited to have Kyle as part of our team," says Rick Irons, Dragon's Global Brand Manager. "His perspective as a rider is critical, and we're excited to see what kind of fresh ideas he will bring."
In addition to sending it in Dragon's Advanced Projects X goggle line, Kyle will oversee Dragon's elite team of athletes including Gigi' Rüf, Danny Davis, Luke Mitrani, Jamie Lynn and Chris Benchetler.
---