Back to News
SNOW: National Ski Patrol Renews Partnership With Polarmax
March 15, 2013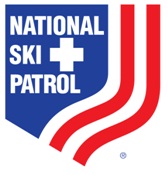 National Ski Patrol Renews Partnership With Polarmax
Polarmax and the National Ski Patrol (NSP) have renewed their two-year partnership
WEST END, N.C. - Polarmax and the National Ski Patrol (NSP) have renewed their two-year partnership to provide patrollers access to the best technical base layer garments available on the market.
During the two years that Polarmax has been the official base layer sponsor of NSP, patrollers have enjoyed the unparalleled performance of Polarmax garments. The NSP has continued to expand Polarmax offerings to patrollers, who now have access not only to technical baselayers, but also to Polarmax's AYG 365 undergarment line. Polarmax understands varying conditions and the hard work that goes into being a patroller in the mountains, day in and day out.
Polarmax offers patrollers:
• Superior wicking;
• Insulation;
• Breathability;
• Quick drying
• Anti-microbial protection;
• Non-shrink qualities;
• Easy wash and wear care;
• Made in the U.S.A.
"We are thrilled to renew our partnership with Polarmax as the official base layer supplier of the National Ski Patrol," said NSP Executive Director Tim White. "Polarmax understands the needs of those who work outside in the worst conditions. I've not come across a base layer that performs better under varying conditions, and we're proud to be able to offer Polarmax base layers to our patrollers, making every effort to ensure their comfort and safety on the job."
All Polarmax garments are created and produced within a 15-mile radius in North Carolina, your base layer now has an extremely tiny carbon footprint. Polarmax retailers can be found online at http://www.polarmax.com, and NSP members get great discounts on Polarmax gear on the NSP Pro Page under "Member Services" or the NSP Ski Patrol Catalog.
Links:
Polarmax: http://www.polarmax.com
National Ski Patrol: http://www.nsp.org/
About the National Ski Patrol
The National Ski Patrol is a federally-chartered nonprofit membership association dedicated to serving the public and the mountain recreation industry. For 75 years, the NSP has been at the forefront of safety and emergency care education programs. The association's 28,000 members represent 98 percent of the nation's patrollers. For more information, access www. nsp.org.

About Longworth Industries
Based in West End, North Carolina, Longworth Industries manufactures and markets Polarmax and XGO technical base-layer apparel. Longworth Industries products are 100% made in the U.S.A. Visit us on the web at www.Polarmax.com
---