Back to News
EMP: Skullcandy Names Hoby Darling President and Chief Executive Officer
March 19, 2013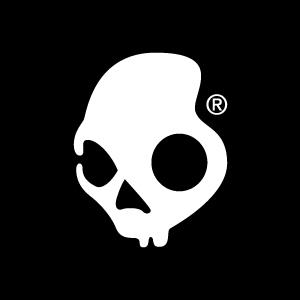 Skullcandy Names Hoby Darling President and Chief Executive Officer
PARK CITY, Utah (GLOBE NEWSWIRE) -- Skullcandy, Inc. (Nasdaq:SKUL) today announced that its board of directors has appointed Hoby Darling as President and Chief Executive Officer effective immediately.
Rick Alden, Interim Chief Executive Officer and board member of Skullcandy, commented: "On behalf of our board, I can't be more pleased to welcome Hoby to the Skullcandy team. The board is acutely aware of the needs of this organization and has moved swiftly to find the greatest resource to meet those needs. Hoby's involvement with both emerging and global brands makes him the ideal person to lead this company. He is a best in class addition to this team, and will provide remarkable voice and leadership as the Chief Executive Officer of this Company. I look forward to working side by side with Hoby to build remarkable product, remarkable stories, and this remarkable Company."
Jeff Kearl, Chairman of the board, commented: "I want to thank Rick Alden for stepping in as interim CEO and helping the board access the needs of the organization. I'm stoked that he has agreed to stay on full time at the Company. He will play an integral role with the executive team at Skullcandy helping set the vision and strategy for the future, as well as attacking the immediate initiatives outlined on the last earnings call. We look forward to supporting Hoby and Rick in the next phase of growth at Skullcandy."
Darling joins Skullcandy from Nike, Inc. (NYSE:NKE) where he most recently held the role of General Manager, Nike+ Digital Sport. During his tenure with Nike, Darling was a member of the Nike Affiliates Global Leadership team and served as the Head of Strategy and Planning for Nike Affiliates (Converse, Cole Haan, Hurley and Umbro). Prior to Nike, Darling served as Senior Vice President, Strategic Development and General Counsel at Volcom from its initial public offering in 2005 until its sale to PPR in 2011. Mr. Darling was named to Sporting Goods Business' 40 Under 40 in Sports in 2010.
Mr. Hoby Darling stated: "I am extremely excited to join the Skullcandy team at this early stage of the Company's global growth cycle. I have been admiring the brand's progress since Rick started the Company 10 years ago, and I see tremendous potential to leverage the platform and culture that is already in place. My years at Volcom and Nike have given me the opportunity to work side by side with world-class leaders of these great brands, and I look forward to applying all of my experience and learning to execute the near-term initiatives recently outlined by Rick and successfully driving Skullcandy forward over the long-term."
About Skullcandy, Inc.
Skullcandy is a leading global designer, marketer and distributor of performance audio and gaming headphones and other accessory related products under the Skullcandy, Astro Gaming and 2XL by Skullcandy brands. Skullcandy was launched in 2003 and quickly became one of the world's most distinct audio brands by bringing unique technology, color, character and performance to an otherwise monochromatic space; helping to revolutionize the audio arena by introducing headphones, earbuds and other audio and wireless lifestyle products that possess unmistakable style and exceptional performance. The Company's products are sold and distributed through a variety of channels in the U.S. and approximately 80 countries worldwide. Visit skullcandy.com, or join us at facebook.com/skullcandy or on Twitter @skullcandy.
---