Back to News
EMP: Sole Technology Announces New COO
March 22, 2013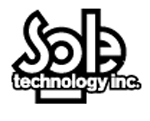 Sole Technology Announces New COO
Lake Forest-based action sports shoe and clothing maker Sole Technology Inc. named veteran executive Diem Culley chief operating officer.
The company, which has more than $200 million in annual sales, makes shoes, clothes and accessories under a number of brands, including Emerica and Altamont.
Sole Technology has had an interim COO since July 2011. The company had been searching for a permanent head of operations after the departure of Paul Migaki in late 2010.
Diem (pronounced "Yem") has been with Sole Technology since 2007, starting as vice president of apparel. She is credited with helping grow the company's apparel sales to a quarter of the overall business.
Culley went on to serve as Sole Technology's vice president of merchandising for footwear and apparel, and general manager of the U.S. market.
She worked at Anaheim-based retailer Pacific Sunwear of California Inc. and La Jolla Group Inc. in Irvine before joining Sole Technology.
---