Back to News
SNOW: "Why I Love to Ski or Ride" Video Contest Winners Announced
March 25, 2013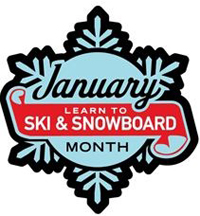 "Why I Love to Ski or Ride" Video Contest Winners Announced
"Warren Miller Award of Excellence" Goes to PA Snowboarder
Lakewood, CO (March 25, 2013) -- The winners of the "Why I Love to Ski and Ride" Video Contest have been selected by a panel of three judges. The contest was a new element of the snow sport industry's Learn to Ski and Snowboard Month/Bring a Friend initiative. It was developed to help show the fun and exhilaration of skiing or snowboarding and to give amateur videographers passionate about the sports an opportunity to express them in a way that would inspire others.
Keith Korchok of Saltsburg, PA is the Grand Prize winner of the "Warren Miller Entertainment Video Award of Excellence" for his video called Something from Nothing. He also won a selection of WME videos, a $500 gift certificate from skis.com, a jacket from The North Face, and a subscription to Transworld Snowboarding magazine.
Korchok's entry is a personal story about what motivated him and his twin brother to create a terrain park in their own neighborhood so they could enjoy and share their passion for snowboarding. The brothers also snowboard at nearby Seven Springs, in Somerset, PA.
Dustin HInde, of Telluride, CO and Jana Rogers of Bend, OR also were finalists for their entries entitled Wish You Were Here and Jana and Elana. They each won a jacket from The North Face, a selection of WME videos and a subscription to either SKI or Transworld Snowboarding magazines.
Chip Lunsford of Atlanta, GA and Logan Fields of Manhattan Beach, CA received Honorable Mentions for their respective videos entitled I Have a Dream and Freeride. All videos are posted at: http://www.youtube.com/playlist?list=PLljVUZdCrPxSmYmOh4SS9fSYZnxWNjceI
Video contest judges were Senan Gorman, chief creative guy for North Pole Design, Halley O'Brien, independent videographer and Tom Horrocks, marketing director for SnoCountry. Sponsors were Warren Miller Entertainment, The North Face, SKI and Transworld Snowboarding magazines, skis.com and the National Ski Areas Association.
Korchok's work will be recognized during the Marketing Awards ceremony on May 2 at the NSAA national conference in Palm Springs, CA.
Learn to Ski and Snowboard Month/Bring a Friend is a national initiative dedicated to helping children and adults learn to ski or snowboard by taking lessons from professional instructors. It is supported by national, regional and local organizations and businesses in the snow sports industry in partnership with non-industry organizations that encourage active lifestyles.
---