Back to News
SKATE: CoalaTree Introduces Jimmy Lannon to the Society
April 1, 2013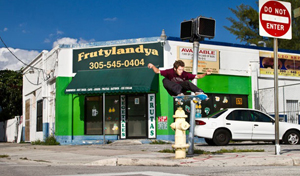 CoalaTree Introduces Jimmy Lannon to the Society
COALATREE Organics is excited to introduce Jimmy Lannon to the Skate Society, he is a talented Skater and one of the most creative and humble guys we have worked with at COALATREE. We are looking forward to spreading this out to the industry through your respected outlet, thanks again for the support and let me know if you need anything from COALATREE.
Home town: Sarasota Florida
Current city: Gainesville Florida
Plans for 2013: Finish some video parts and spread Coalatree organics round the world!
Favorite city to skate: Atlanta and Puerto Rico
Favorite people to skate with: Anybody thats down to EARTH! All the homies worldwide!
Hobbies: swimming in florida springs, cooking with my wife, horticulture, Kung Fu, and natural medicine
Sponsers: Magenta skateboards, Lakai Footwear, Bottoms up, paradise wheels, westside skateshop, Krux trucks and now COALATREE!
Favorite plant to grow: Citrus trees
Favorite farm animal: Chickens\Pollo
Instagram: JimmyLannon
Welcome to the Society Jimmy Lannon from COALATREE Organics on Vimeo.
Follow Coalatree organics on Facebook
---