Back to News
EMP: The BH Group appoints Bob Whip as CEO of BH North America
April 3, 2013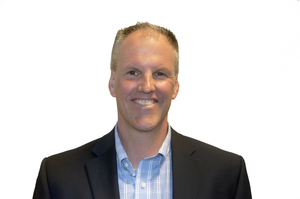 The BH Group appoints Bob Whip as CEO of BH North America
Foothill Ranch, CA – The BH Group has announced that with the recent move of CEO, Steve Lindenau to head BH Bikes, Bob Whip will step into the role of CEO for BH North America.
With over 25 years of industry experience, Bob Whip previously served as the President of Johnson Health Tech Wellness & Leisure and Horizon Fitness. His expertise will aid in further growing the business and brand of BH in the US and Canadian markets.
Bob Whip, CEO of BH North America stated "The changes in place are a great opportunity for BH to grow collectively. I'm eager to continue upon our historic legacy of over 100 years of creating relevant and award-winning products, and launch new programs that will benefit our loyal dealer base. We have a talented team in place that is ready to elevate BH with our new corporate vision."
BH North America encompasses the light and full commercial fitness brand BH Fitness, and Bladez Fitness consumer line that is sold nationally in big box chains. Our diverse array of products also includes the Ulti-MATE line of storage cabinets in big box and on-line retail establishments.
"I have worked with personally with Bob Whip for many years, and he was my personal recommendation to lead this significant division within the BH Group. Bob is absolutely the perfect candidate to guide this team as a significant player in the fitness industry." stated former BH Fitness CEO Steve Lindenau.
Bob Whip and Steve Lindenau will both have an executive post on the BH North America Advisory Board.
For more information visit www.BHFitnessUSA.com or www.BHBikes-US.com
About BH
BH is a multi-national company within the BH Group, headquartered in Spain and creating quality products for over 100 years. Built on a legacy of producing high end, road and mountain bikes and user-focused fitness equipment for the home, light commercial and full commercial settings, BH Fitness manufactures and distributes treadmills, ellipticals, upright bicycles, recumbent bicycles, indoor training cycles, whole body vibration platforms, strength equipment, road bikes, mountain bikes and pedal assist e-bikes. With distribution and operations in North America, Spain, Mexico, Asia, UK, Portugal and Germany, BH products can be found in more than 65 countries worldwide, making BH one of the most trusted and widely used fitness equipment and bike brands available today.
The mark "BH" and the design mark BH Fitness are registered trademarks and used by BH North America Corporation under license from their owners.
---