Back to News
EMP: Hi-Tec USA Names Peter Shean as Vice President of Sales and Product
April 10, 2013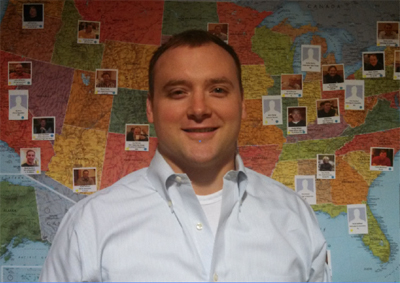 Hi-Tec USA Names Peter Shean as Vice President of Sales and Product
Hi-Tec Sports, the global sports and outdoor company, today announced the appointment of Peter Shean as Vice President of Sales and Product of its United States subsidiary.
Drawing on his deep sales background with leading outdoor brands and his longstanding relationship with and passion for Hi-Tec, Shean will lead the company's US sales efforts. As part of the Hi-Tec senior management team Shean will develop and execute a holistic and wide reaching sales strategy. He will be responsible for inspiring and coaching the independent sales agencies to achieve their fullest potential and continue to expand Hi-Tec's reach in the US market through a diverse product and channel mix.
"Peter is a first class edition to our fast evolving company," said Simon Bonham, US CEO for Hi-Tec. "He possesses the talent, passion and experience to succeed in today's highly competitive marketplace. Peter's understanding of the industry, deep sales acumen, initiative and drive will undoubtedly play a key part in our continued and future success."
Shean joins Hi-Tec from footwear accessory company Implus LLC, where, as National Sales Manager, he was responsible for the Sof Sole, FIT and Apara brands. Prior to that, he was a sales associate with Kittredge & Associates, where he managed the Hi-Tec brand. In 2008, Shean was named Kittredge's "Hi-Tec Rep of the Year."
"I am very excited to join the senior management team at Hi-Tec. I am impressed by the new vision, focus and drive within the US team. I very much look forward to driving sales and effecting significant growth in the short, mid and long term.," said Shean.
About Hi-Tec
Founded in 1974 by company Chairman Frank van Wezel, and with annual sales exceeding $250 million, Hi-Tec created the lightweight-hiking category with the introduction of the Sierra Sneaker and Sierra Lite hiking boot. Today, Hi-Tec remains true to its heritage, offering technical footwear and apparel for outdoor adventure. With over three decades of product and performance technology innovation, Hi-Tec is committed to making rugged, durable products for work, trails and life, authentically inspired by the real outdoor experience.
Hi-Tec Sports USA is a subsidiary of Hi-Tec Sports, PLC, Amsterdam. Hi-Tec products are sold in over 70 countries worldwide. For more information, visit hi-tec.com/us and follow us on facebook.com/hitecusa and twitter/hitecusa.
---