Back to News
SURF: Body Glove Celebrates 60 Years of Surfing in Style
April 10, 2013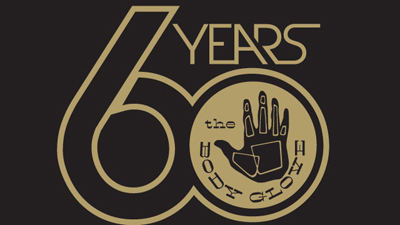 Body Glove Celebrates 60 Years of Surfing in Style
The Most Recognizable Watersport Brand Celebrates Its Co-Founders' 85th Birthday and 60 Years of Innovation, Growth and Fun in the Sun
REDONDO BEACH, CA — Body Glove, the original surf and dive industry pioneer and creator of the first commercially viable wetsuit, is commemorating its 60 year anniversary. The family-owned and operated business is excited to honor its history with co-founder Bob Meistrell and the group of athletes and business partners that have been so vital to their business.
"We had three goals when we were small boys: own a submarine; go deep-sea diving; and treasure-hunting. Somehow we managed all three," Bob Meistrell said. "Sixty years later, there are 3 generations of Meistrells diving, surfing and continuing our legacy of innovation, value and service at Body Glove."
Identical twin brothers Bill and Bob grew the Body Glove brand alongside the surfing boom of the 50s to become one of the most recognizable action sports brands in the market today. In 1953 they designed the first neoprene wetsuit, which blazed a new path for generations of surfers and divers to follow. When asked what makes it so special, Bill always responded, "Because it fits like a glove." Sixty years later, Body Glove has expanded its product line to be an industry leader in watersport apparel, accessories, SUP and body boards, diving equipment, waterproof mobile gear and much more.
Bill and Bob are two of the only three watermen named to both the Surfers Hall of Fame and the Divers Hall of Fame. If water is the essence of life, these fun-loving innovators lived it to the fullest. They started diving as kids in their Missouri farm's pond using an oilcan for a helmet and a bicycle pump and a hose for air. The twins were practically inseparable on land and in the water until Bill's death in 2006. Now their children and grandchildren work together to continue their legacy of innovation, value and service.
Body Glove will be celebrating its 60-year anniversary with a party to commemorate this momentous occasion. The 60th Year Celebration will be held in their founding location, Redondo Beach, with their closest friends and business partners who have helped the brand get to where it is today.
For more information about Body Glove and its 60-years of innovation see their timeline HERE.
For more information on Body Glove go to www.bodyglove.com and for daily updates visit www.facebook.com/bodyglove.
---