Back to News
Ragnar Events, LLC. Q&A with Matt Braun, Director of PR for Hanson Dodge Creative
April 17, 2013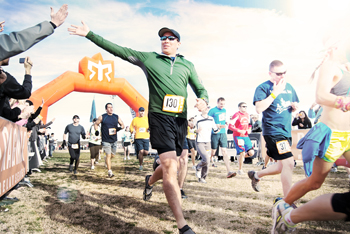 Ragnar Events, LLC. Q&A with Matt Braun, Director of Public Relations for Hanson Dodge Creative
Ragnar Events, LLC. is a Utah based company that for the past ten years has been responsible for the world-renowned Ragnar Relay, the largest overnight running relay series in the United States (and now Canada).
"Often called a slumber party without sleep, pillows or deodorant," the unique 200-mile overnight team event now hosts seventeen races a year and continues to grow with the announcement of six new events called Ragnar Trail Relays, presented by Salomon, is the world's first overnight trail relay series which aims to "combine running with friends, camping and access to some of the most beautiful trails and destinations in the country."
According to a press release from Ragnar Events, "Ragnar Trail Relays presented by Salomon will provide all runners the opportunity to discover a new concept in overnight relay running. The events combine dynamic terrain at some of the most majestic destinations in the US with the bonding team environment that only comes with Ragnar events."
Ragnar Event's 2013 schedule kicked off with two races earlier this year, in February. First was the season-opener in the Florida Keys followed by the event in Del Sol. The series then takes about a two-month break in anticipation of one of the more popular races of the year, Ragnar Relay SoCal, to be held on April 19-20 and is expected to host over 7,000 runners and 640+ teams as they relay from Huntington Beach to Embarcadero Marina Park South, Calif. Relay teams consist of twelve (or six if you're up for a challenge) costumed wearing, pavement pounding runners who must complete 36 seperate legs overnight.
Compare that with the Ragnar Trail Relays series, which consists of teams of 8 running a 120-mile trail relay over two days and one night - all while camping. The first Ragnar Trail Relays will debut the week after the SoCal race, April 26-27, at Zion Ponderosa Ranch in Utah.
"We're a brand and experience that connects people with some of the most majestic places on earth through team running," said Chris Infurchia, CEO of Ragnar Events. "The energy and passion that our participants bring to Ragnar is unparalleled and contagious."
We spoke with Matt Braun, the Director of Public Relations at Hanson Dodge Creative, who personally handles media outreach for Ragnar. The team at Hanson Dodge was approached by Ragnar to develop the company's brand and identity platform in late 2011 and was responsible for launching its first ever national ad campaign. Matt brought us up to speed on the latest and greatest going on at Ragnar in anticipation of the upcoming Wasatch Back 10th Anniversary event, a celebration of the race that started it all, which will be held from June 20-22.
For more information on Ragnar Events and to register for an upcoming event (sorry, registration for the SoCal and Cape Cod events has ended, the next race will be Chicago), visit the company's website.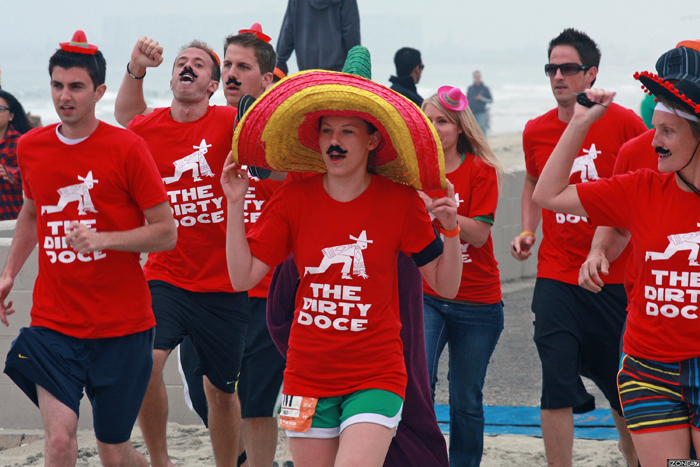 "Ragnar Relay is the overnight running relay series that makes testing your limits a team sport."
It's said that anyone can participate in a Ragnar - with that in mind, who would you say is Ragnar's target audience?
That true, it varies. Ragnar is certainly targeting national active sites like Active.com. Regionally, people that are likely to sign up for anything for a 5k to marathon would have interest in the series – so from a paid standpoint, that's where they go. They also utilize a search engine & pay-per-click advertising approach to try and help drive registration. From our standpoint in trying to tell a story we target running publications. But we also target a broader lifestyle audience because certainly the people participating are just your average & everyday people that are overcoming obstacles or achieving tremendous outcomes, whether it be weight loss or running for an injured family and friend – whatever it might be. They aren't all svelte athletes. But, that's what does make it unique. It's that anybody can really do it if you just put a little bit of time and training into it.
From a media outreach standpoint we get a lot of stories and interest on the print & online side from a lot lifestyle, health and fitness writers. But, we do get some general running writers and bloggers that write about us. And, from a digital standpoint, we get a lot of interest from local TV in each market. If there's a television station nearby, because you have this scene of all these people running with costumes and vans, that creates a great scene to cover and is unique in each area. So, it's been a broad spectrum of coverage on all platforms.
Can you speak on the wide range of participants found at all Ragnar events?
On an average there will be people as young as 12 or 13 years old and all the way up to the mid-80s. And typically, an average race has people from probably 25-40 different states that are participating. Some of the bigger races, like Wassatch Batch, SoCal and the Florida Keys, will have people from 3 or 4 different countries. So, it really has that expansive reach and really anyone can do this.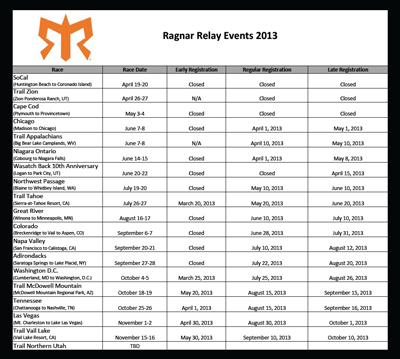 One of the first stories I heard about was about a gentleman from outside of Tempe, Ariz. That was 89 years old and he had just done his first Ragnar and since then he's done three more. He's a grandfather and didn't start running until he was in his late 60s. But he just loves the opportunity to run with his grandchildren and meet people that are 40, 50 and 60 years younger than him. And they can share the same experience -that's really unique.
The third event of the year will be in SoCal, what has been the marketing effort for this race in particular?
Typically the races close for registration about six weeks before the start, so the SoCal race is obviously closed for registration. There was some direct print advertising, including a feature published earlier this year in the Los Angeles Sports & Fitness Magazine about relay racing and what it is and focus on the upcoming race in SoCal. But other than that, it was a local effort and the local race directors handle a lot of the local partnerships – whether that be getting flyers to local business and working with Chambers of Commerce' sometimes even taking out small ads in newsletter and local papers. Last year we had quite of a media buzz around the start in Huntington Beach. But, the rest of the effort is done on a more local level.
Do you have a head count for how many people are registered for the SoCal race and what the average registration is for a normal Ragnar?
For SoCal, we have just over 7,000 individuals and about 640+ teams and the average among all Ragnar events very much varies by race. Our big races of the year starts with the Wassatch Batch event which is the original Ragnar and this year will be the 10th Anniversary of that race. It's held in Utah, in June, and starts in Logan, Utah. For the last couple years there have been about 12,500 people that participate in that. And this year, for the anniversary we are expanding to three days and there are going to be a total of 17,500 people. About half of the participants will be running on Thursday and Friday, and the other half running Friday through Saturday – and we've never tried that before. The SoCal race typically averages between 5,000-6,000 people a year for the past few years, and we are actually up about 15% from last year. Another big race is the first race of the year in the Florida Keys, which starts in Miami and next year will be the first year in February. That race averages about 6,000-7,000 individuals. Lastly, the final event of the year in Las Vegas, our end-of-the-year race averages between 5,000-6,000 as well. Some of our newest races typically are a little bit smaller. For example, we had our first race in upstate New York last year that had about 3,000 individuals and 250 teams or so. It varies, but I would say the average is typically between 2,000-5,000 individuals per race and each race has a local race director that owns the local relationships and is responsible for helping drive awareness and registration though partnerships with local running stores and other businesses, or just by reaching out to the community.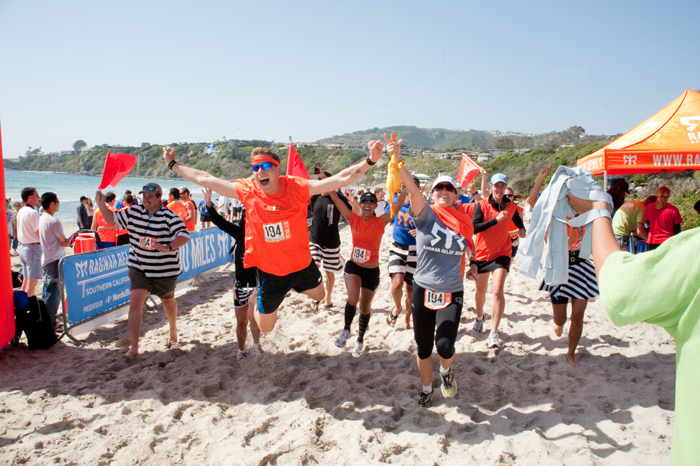 "Run. Drive. Sleep? Repeat."
How did Hanson Dodge initially become involved with working with Ragnar Events, LLC?
The relationship began in the summer of 2011 when some of our people met with the crew at Ragnar at Outdoor Retailer and they were looking for help in terms of rebranding to elevate the brand and they additionally wanted advertising support strategy and public relations & media relations support. We officially began working with Ragnar in late 2011 and helped develop some new templates for them, produced a new video that is now live on the site (see above) along with the first ever national ad that ran in Runner's World in January 2012, and since March of 2012 we've serviced the company's overall media relations support.
How involved is Hanson Dodge with brand and identity enhancement in terms of strategic development for the Relay Races (and now Trail Series) compared to when you first began with Ragnar?
It has definitely been taken more in-house than when we initially began with them, however we still have weekly update calls around what's going on and what race needs to be focused on in terms of a media standpoint. But, in terms of the general spectrum of marketing they handle a lot of their own social media. And, paid advertising, design and all their web stuff is done by an internal term. We basically bring strategy ideas to the table once or twice a year and sometimes we'll look to introduce the team to great partners we think would help grow & evolve the brand. We also continue to handle PR for Ragnar.
Can you speak on any specific challenges you've come across in your time working with Ragnar?
It has been a challenge as the company has evolved to figure out what the best message is to get out for each individual race. Also, with the expansion to Canada we've had to evolve into how we can promote the series better across the border. Then, once we launched the trail series - and we were involved with some of the concepts of that - having to potentially juggle different races on the same weekend to promote was a projected challenge, but for our team was not bad as there are a couple of us here who handle things on the PR side of things for Ragnar.
What has been the biggest reward for you in working with Ragnar?
Seeing it grow and hearing some of the stories that have come in from runners all across the country who have such a great experience. And, knowing that some of the work that we do in getting the word out results in people actually being inspired by it. A perfect example of this is when we learned of a team eight months ago about a documentary called "From Fat to the Finish Line" which will feature a group of people where each person had lost over 100 pounds. The documentary centers on the people in the group meeting for the first time at the Florida Keys event this past January. It was a pretty neat story and we worked with the team and with Ragnar and were even able to secure one of the six slots on the Today Show in mid-January. That was pretty neat to see and hopefully that inspired other people to want to get out and run and experience what a Ragnar is all about.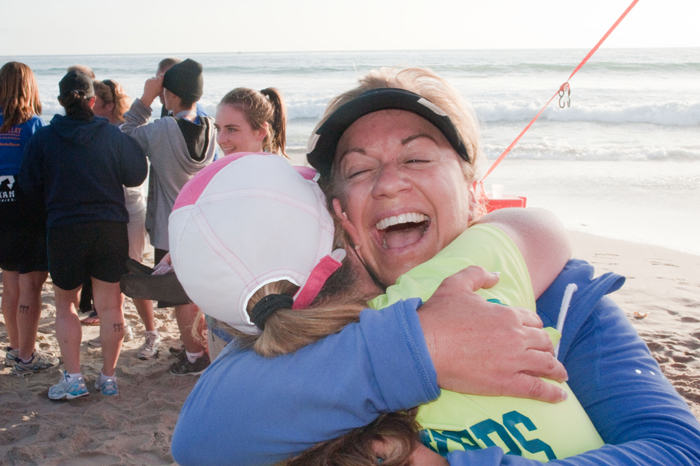 "Ragnarians are ordinary people accomplishing extraordinary feats."
How have you seen the series itself grow since Hanson Dodge got involved over a year ago?
We have been trying to build a broader awareness of the brand primarily through digital online recommendations and print ads as well and try to find larger stories to help tell the story of the race. The racing series has grown from when we first began working with them in 2011, there were 14 races and this year there will be (with the expansion of the new series called Ragnar Trail) 23 Ragnars this year across the US and one in Canada. And there will probably be close to 130,000-140,000 people that will participate this year and that's up from the first year we were involved, in 2011, that year finished with about 65,000-70,000. It's probably close to a 70 or 80% jump just in terms of people, but in terms of exposure on a broader, national level we continue to hear stories about all the participants and why they're getting involved and great stories on the series as a whole.
How familiar were you personally with the Ragnar Relay Series? How familiar was Hanson Dodge before the initial meeting in summer 2011?
We were pretty familiar. I myself had definitely heard about them – I had done the Chicago race in 2009, I believe it was. When we first began to talk with Ragnar about working with them, we immediately formed a team of employees in-house and went down and did the Ragnar Tennessee event which was in November of 2011. We believe in getting actively involved with the client right away to get a feel of what the experience is like. Since then, we're actually going to have two teams that are racing this year and last year we had a group that did the Napa race.
How was it for you personally?
As a long-time runner, it certainly opens your eyes to be a part of a team event where you're running in the day, at night, in the early morning hours and you're sitting in vans together. It's a unique and different experience and you really learn to value the role that team plays in it. Running is such an individual sport and Ragnar is the one venue out there that allows you to be in a team environment because when you're not running you are in a van with five other people and behind you there's a van with six other people and together you're a team of twelve that's able to cheer each other on at those points where you're so tired you can't move. Once you cross the finish line it's a pretty cool feeling.


"Ready for the craziest adventure over 200 miles in a van? If so, check out www.ragnarrelay.com."
---