Back to News
EMP: AGENDA Brings Jim Shubin On Board As Director of Endemic Relations
April 19, 2013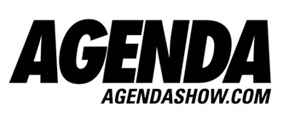 AGENDA Brings Jim Shubin On Board As Director of Endemic Relations
LOS ANGELES (April 19, 2013) – AGENDA Trade Show, the leading forum for action sports, surf, streetwear, lifestyle and sneaker industries, announces another key hire in its ever-expanding team of industry experts with the addition of WeSC and RVCA marketing veteran Jim Shubin.
Shubin brings more than 20 years of experience in action sports and fashion to his new role as Director of Endemic Relations for AGENDA. Working hand-in-hand with the executive team, Shubin will be key in strengthening existing exhibitor relationships and also instrumental in contributing to the show's growth by bringing on new brands.
"AGENDA has been such an integral part in the growth of so many brands throughout my last ten years in the industry," said Shubin said. "I respect what [AGENDA founder Aaron Levant] has built and I'm thrilled to be a part of this team as we take the show to the next level and prepare for global expansion."
Shubin's deep connections in the industry will undoubtedly strengthen AGENDA's firm standing as the leading forum for both up-and-coming and established brands as the show continues to expand globally. A Southern California native, Shubin helped launch and grow Drawls and Stepson apparel lines to over $10 million sales before joining Dwindle Distribution, where he oversaw sales and marketing for the most influential brands in skateboarding and also launched Almost Skateboards. From there, Shubin helped revitalize and globally expand multiple brands including WESC and RVCA as the global Director & VP of marketing. Shubin also was ahead of his time in a similar role to the one he's taken at AGENDA when he helped build the Class Trade Show and Class@ASR in Los Angeles and San Diego respectively.
AGENDA recently added two shows to its annual calendar, joining the Modern Assembly collective in Las Vegas. With Shubin as the liaison for both current and potential endemic brands attending the three bi-annual shows in Long Beach, New York and Las Vegas, the team expects AGENDA to reach new heights in 2013 and beyond.
About AGENDA:
The AGENDA Trade Show is a forum for the most inspired in the streetwear and action sports industries to unite. Lines speak for themselves and buyers are not intimidated by the usual overwhelming tradeshow experience. From the garage-run lines on the verge of explosion, to the well-established elite, AGENDA caters to the needs of buyers and brands that exist on a higher level of design and aesthetic. With a strong emphasis in style, art, music and culture, the AGENDA experience is as much a lesson as it is a tool.
About Reed Exhibitions:
Reed Exhibitions is the world's leading event organizer, with over 460 events in 36 countries. In 2011 Reed brought together over six million active event participants from around the world, generating billions of dollars in business. Today Reed events are held throughout the Americas, Europe, the Middle East and Asia Pacific, and are organized by 34 fully staffed offices. Reed organizes a wide range of events, including trade and consumer exhibitions, conferences and meetings. Its portfolio of over 460 events serves 44 industry sectors.
---