Back to News
EMP: Will Church Named Global Surf Industries' US Customer Service and Operations Manager
April 30, 2013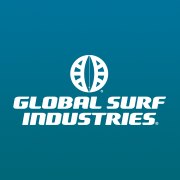 Will Church Named Global Surf Industries' US Customer Service and Operations Manager
Steve Pauls and Mike Sidani Added to GSI's Sales Team
April 24, 2013 – Global Surf Industries announced today the appointment of Will Church as their US Customer Service and Operations Manager, as well as the addition of Steve Pauls in the role of Mid Atlantic and Inland Territory Manager and Mike Sidani as their new sales representative in Hawaii.
As the US Customer Service and Operations Manager, Church will focus on supporting GSI's US territory managers and retail accounts, while providing dependable logistics and improving back-end operations.
"I'm so stoked to be a part of the GSI team," said Church. "I love to surf, so being part of a company whose motto is 'Life is Better When You Surf' is great. The entire global team is an amazing group of people to work with."
Church grew up in Texas, learning the ins and outs of business management from his father, the CEO of a Fortune 500 company. His passions for surfing, action sports and the digital world led him to a position with Surftech, where he grew his experience in the industry.
Steve Pauls will handle customer service for GSI's clients in the Mid-Atlantic and Inland US regions, aiming to help them meet business objectives through their partnerships with GSI. Pauls is no stranger to business growth. He acted as co-owner of The Pit Surf Shop in North Carolina, where he grew the once fledgling shop into one of the state's premier board shops.
Mike Sidani brings a deep love for surfing to his role as the sales representative for Hawaii. Sidani split his youth between Florida and Arkansas, making a break for Oahu and year-round swell as soon as he graduated college. With a stacked resume of action sports lifestyle accounts, Sidani looks at his position as a way to share his passion for surfing with as many people as possible through GSI's quality surfboards and accessories.
Mark Kelly, CEO and founder of GSI said, "Our new additions to the team all have two things in common - 1, they love surfboards and 2, they live the company mantra "life is better when you surf". I am stoked to have them on our team. Their strengths add lots of value to our business and the service levels Global Surf Industries can offer to its customers and end consumers on a daily basis".
About Global Surf Industries
Founded in 2002 in Manly Australia, their mantra – Life is better when you surf – says it all about this company. Global Surf Industries is the world's premier surfboard company and aims to continue to be the catalyst for positive changes within the surfboard industry worldwide to help increase the levels of professionalism on the business side, as well as increasing the enjoyment had by surfers around the globe on a daily basis. Global Surf Industries currently distributing their products in 74 countries. www.surfindustries.com
---