Back to News
SURF: Rich Price to be honored at The Boardroom at Surf Expo
April 30, 2013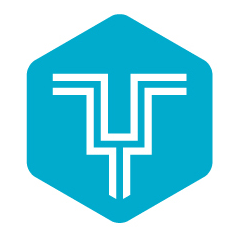 Rich Price to be honored at The Boardroom at Surf Expo
Prolific East Coast craftsman Rich Price to be honored during the Icons of Foam Tribute to the Masters Shape-off in Orlando on September 7-8
(San Clemente, California) The Boardroom at Surf Expo in Orlando will honor prolific East Coast craftsman Rich Price during the Icons of Foam Tribute to the Masters Shape-off presented by US Blanks. Five shapers will receive the honor of replicating a classic Rich Price surfboard.
"We are so psyched to honor Rich Price, a man with an incredible shaping history," says Scott Bass, founder and show director of The Boardroom. "Rich has put boards under the feet of many great surfers, but beyond that, he is a stellar human being, craftsman, and shaper. He is a shaper's shaper, with the simple want of stoking out surfers with great surfboards."
"I am stoked to be honored in the Icons of Foam Tribute at The Boardroom during September's Surf Expo," says Price. "I have spent most of my life trying to build state-of-the-art progressive high performance surfboards and it will be fun watching some of the best shapers around trying to replicate one of my boards. For me, surfing and shaping has always been about having fun. This will be a great weekend to highlight what it's all about!"
Rich Price began his shaping career in 1976. After a couple of years of shaping a few boards and a whole bunch that didn't work, things began to come together. Price's goal from the beginning was to make cutting edge, state-of-the-art, high performance surfboards that worked for all levels of surfing ability and to this day that remains his primary goal. Over the years he has had the opportunity to shape boards for many world-class surfers. These surfers really helped catapult Price to the position of esteem he enjoys today. Progression in his designs always came from working with good surfers as they traveled, going to some of the most demanding breaks the world has to offer. The performance of Rich Price Surfboards has been tested and proven in Hawaii, Australia, Indo, Tahiti, South Africa, Europe, the Caribbean, Japan, and all over the USA. It has always been a goal of Price's to transcend just being "a guy who shapes in Florida". Today Rich Price shapes and designs are recognized on an international level.
"It will be very exciting to see right coast craftsmen crank up the planers in honor of Rich Price," says Jeff Holtby of US Blanks. "Each year at the Icons of Foam Tribute, US Blanks is in awe of the talent level and inspirational shaping that takes place."
About The Boardroom
The Boardroom, in one incarnation or another, is the brainchild of former SURFER Magazine online editor Scott Bass and has been in existence since 2007. The idea was to highlight the surfboard shapers and give them a space to discuss design concepts, show their wares to the world and exalt the craftsmanship.
About US Blanks
The company's comprehensive line-up of blanks is unmatched in both design and quality. Proven classic shapes, together with a larger and exciting new offering of cutting edge designs, puts US Blanks at the forefront of surfboard cores.
About Surf Expo
Surf Expo is the largest and longest-running trade show for the boardsports and beach industries (37 years). Surf Expo is held in January and September in Orlando, Florida, and draws buyers from sp`ecialty stores across the U.S., the Caribbean, Central and South America and around the world. Surf Expo is endorsed by the Surf Industry Manufacturers Association (SIMA), the Board Retailers Association (BRA), the Water Sports Industry Association (WSIA), the Association of Wind Sport Industries (AWSI) and the Dive Industry Association (DIA).
For more information and announcements, stay tuned to boardroomshow.com. For information on exhibiting at The Boardroom at Surf Expo, contact Scott Bass at sbass@boardroomshow.com or Nikki Houston at nhouston@boardroomshow.com.
---