Back to News
SURF: Surfers and Collectors Made History with First-of-its-Kind California Surf Auction
May 13, 2013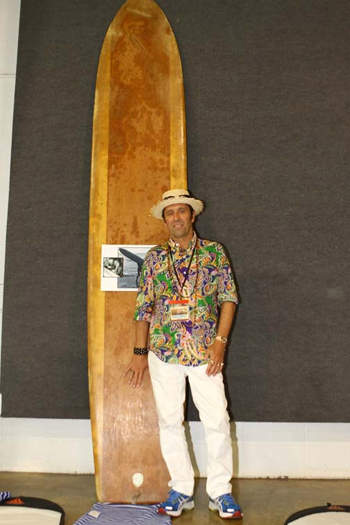 Presented by Quiksilver Waterman Collection, The Surfing Heritage Vintage Surf Auction's Sales Totaled $680,000
Press Release from The Surfing Heritage & Culture Center
Costa Mesa, CA – The first Surfing Heritage Vintage Surf Auction "California Gold" went off at the OC Fair & Events Center in Costa Mesa yesterday with total sales of $680,000. This event was put on to raise funds for the Surfing Heritage & Cultural Center, which will continue headlong in its charter to preserve surfing's history for current and future generations. Hundreds of surfers and collectors attended the event to enjoy the art, music, book signings, vintage cars and of course the silent and live auctions. Surf legends and industry icons in attendance included Tom Curren, Peter Mel, Keith Malloy, Robert "Wingnut" Weaver, Mark Cunningham, Greg Noll, Larry Bertlemann, L.J. Richards, Mickey Munoz, Peter Townend, Rich Harbour, Rusty Miller, C.R. Stecyk III, Paul Naude and Fernando Aguerre.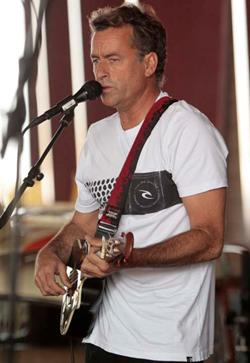 With more than 50 surfboards from the early 1900s through today, a highlight of the auction included the Pete Peterson 1949 California Point Break Board, which sold for the highest price of $32,400. In addition, the most anticipated portion of the evening, the sale of "The Surf Riders of Hawaii" by A.R. Gurrey, Jr. book sold for $28,000.
"I'm stoked that all of the surfers and collectors supported the event's debut in California. The strong demand for the rare surfboards and memorabilia, was demonstrated by more than 90% of the lots selling," said Scott Bass, director of the Surfing Heritage Vintage Surf Auction. "After the solid showing yesterday, we are looking forward to doing it again in two years."
The Surfing Heritage & Cultural Center would like to thank the presenting sponsor Quiksilver Waterman Collection, and supporting sponsors Surfers Village, Longboard Vineyards, Sticky Bumps and Primo Beer, as well as the other participants, sponsors and volunteers that helped make the day's event a great success. \
To stay up-to-date on announcements from the Surfing Heritage & Cultural Center, including when its next auction will take place, check out the website at www.surfingheritage.org, like the Facebook page at https://www.facebook.com/VintageSurfAuction and follow on twitter @SHSurfAuction.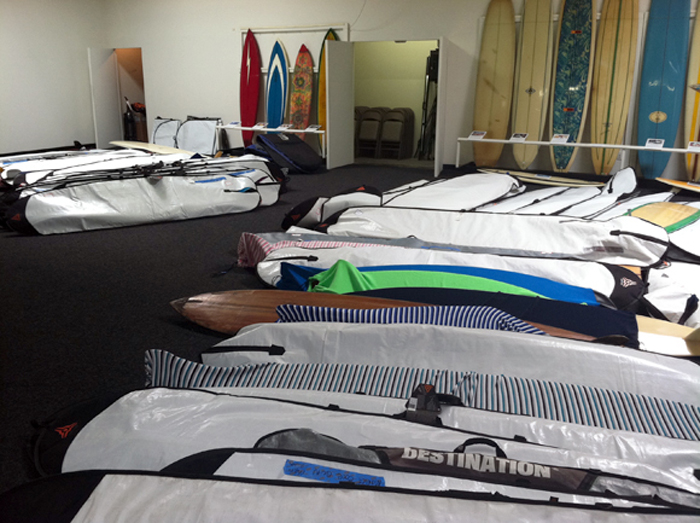 About The Surfing Heritage & Culture Center
Surfing Heritage & Culture Center is a non-profit organization dedicated to preserving, presenting and promoting surfing's heritage for the appreciation and education of current and future generations; and to achieving our goal of surfing being more accurately understood, represented and enjoyed. For more information on the foundation and how you can help support the cause, visit www.surfingheritage.org.
---