Back to News
EMP: Huen Prepares for Bright Future with Key Hire
May 23, 2013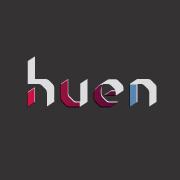 Huen Prepares for Bright Future with Key Hire
Press Release from Huen
Portland, Oregon's Huen has named Trevor Wessman-Lavelle as Director, Brand Marketing. In this new position for the strategy and design consultancy, he will be responsible for developing and executing a marketing strategy as well as adding brand-side perspective internally.
Trevor has over a decade of experience in brand marketing working for Reef, Too Faced Cosmetics and Ocean Minded, a subsidiary of Crocs.
When asked about the joining Huen Trevor says, "I'm incredibly excited in this new opportunity with the Huen team. With the amazing smarts and creative talent here, I feel like that kid on the playground with the toy every other kid on the playground wants!"
About Huen LLC
Huen was founded in 2010 with a simple idea: to create a place where a team of smart, creative people could collaborate to do some really great work. Huen offers their clients an unusual perspective with an equally weighted focus on strategy, environmental and communication design. Years of industry experience with the energy of a new venture give Huen's clients the best of both worlds.
Contact:
Trevor Wessman-Lavelle
Trevor@huenspace.com
1911 NW Quimby St.
Portland, OR 97209
+1 (503) 224-4836
---