Back to News
WIN: IVI Vision and Rob Dyrdek Introduce Get Busy Living
May 28, 2013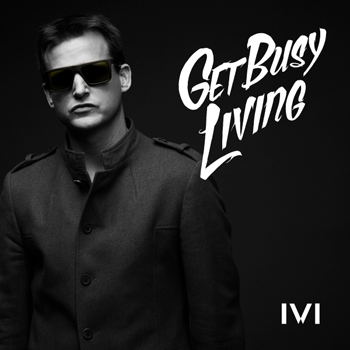 Premium Sunglass Brand and Skateboard Mogul Produce Mentorship Contest Offering One Young Entrepreneur the Opportunity of a Lifetime
Press Release from IVI Vision
Irvine, CA – (May 28th, 2013) IVI (pronounced 'eye-vee') today announces the launch of GET BUSY LIVING, a business mentorship opportunity from IVI Vision and Rob Dyrdek.
IVI, created through the combined vision of founders Rob Dyrdek, Pete Fox, and Jerome Mage, bridges the gap between action sports/street cultures and luxury fashion eyewear. IVI sunglasses feature timeless styles with modern applications, premium materials and exclusive use of CARL ZEISS VISION sunlenses.
A visionary is someone of unusually keen foresight-- a dreamer, a radical or impractical. Those that are bold enough to think they can create change and tenacious enough to see it through. At IVI, we share the point of view that an uncharted path must be explored and if a job is worth doing then it is worth doing correctly.
IVI and Rob Dyrdek built GET BUSY LIVING to salute the visionaries and provide one exceptional case with the once in a lifetime experience to meet Rob and other business leaders, gain valuable advice to help build their business, $10,000.00 to fund their dream and a lifetime supply of IVI Vision premium sunglasses.
"I knew from a young age I wanted to be an entrepreneur, I had the ideas and vision, but no guide to help me make my dreams a reality. IVI is a brand that understands the type of person with that fire inside and wants to help one young visionary take their idea to the next level." Rob Dyrdek, Ambassador and Co-Founder, IVI, LLC.
About IVI
IVI (eye-vee) is a premium sunglass and accessories brand formed from a partnership between skateboard mogul and television star, Rob Dyrdek, legendary action sports designer Jerome Mage, and Fox Head, Inc. CEO, Pete Fox. IVI eyewear products represent an elevation in street and skate inspired fashion and lifestyle. IVI sunglasses combine premium materials, sophisticated iconic lines with unique features and details. Learn more at IVIvision.com
Contact
Brian Garofalow
IVI, LLC
bg@ivivision.com
888.273.4391
1621 Alton Parkway
Irvine, CA 92606
Nancy Cuocci
Siren Public Relations, Inc.
nancy@sirenpr.com
212.625.3500
740 Broadway, Suite 1101
NYC, NY 10003
---