Back to News
SURF: 2013 Volcom Fiji Pro is ready to go!
May 31, 2013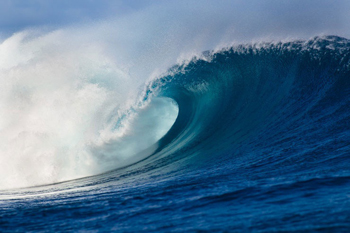 2013 Volcom Fiji Pro is ready to go!
Press Release from Volcom
Costa Mesa, CA – The Volcom Fiji Pro of 2012 was considered by many as one of the most memorable stops of last years ASP World Tour, and Volcom is honored to be bringing it to you once again!
The 2nd of June will mark the beginning of the 13-day waiting period which falls directly in the middle of Fiji's prime surf season. The southern oceans have already been stirring with swell and chances are more than promising that we will see epic surf for the event once again.
There will be several newcomers to the Fiji stop this year including Volcom's own Dusty Payne. A lengthy ankle injury held Dusty out of the competition last year so he'll be making his first showing at the Volcom Fiji Pro.
"I'm so excited to be heading to Fiji for the first time in my career to compete. I've watched every event out there and have always wanted to be a part of it. I can't really put into words how excited I am to be healthy and ready to compete at one of my favorite waves in the world!" – Dusty Payne
Volcom has selected Mitch Coleborn as its 2013 Volcom Fiji Pro Wildcard for the second year in a row and the second wildcard will be awarded to the winner of the local trials held by the Fiji Surfing Association. Last year Mitch showed the world his amazing surfing prowess with a stunning round one victory over eventual event champion Kelly Slater before losing to Joel Parkinson in a extremely close round 3 battle.

"I'm excited to get back to Fiji and compete as a wildcard at one of the best stops on tour. The waves are amazing and last year was one of the best trips of my life." – Mitch Coleborn
Mobile App & RedBull Signature Series
The Volcom Fiji Pro is just days away! Be sure to download the Volcomobile iPhone app to stay updated on all the latest event news and watch live from your phone wherever you are.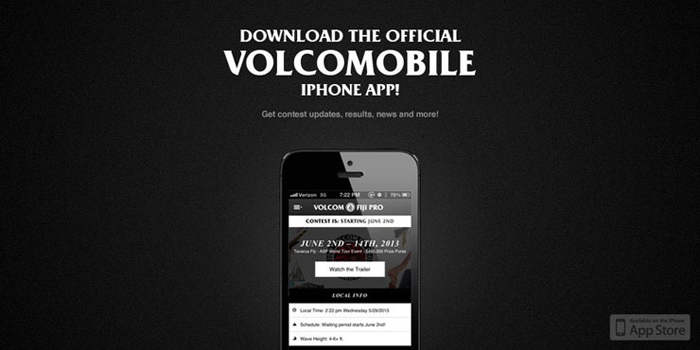 We are also proud to announce that the 2013 Volcom Fiji Pro will have its own 90-minute special Red Bull Signature Series show that will air on NBC, Sunday, July 7, 2013 at 4:30EST/1:30PST – www.redbullsignatureseries.com
New Wildcards & VQS Global Champs!
Tavarua, Fiji – Ratu Aca Lalabalavu, The winner of the Fiji Surfing Association's local trials will be joining the worlds best in this years Volcom Fiji pro. Aca is the son of Chief Druku of Tavarua and has spent many years surfing the reefs around the island.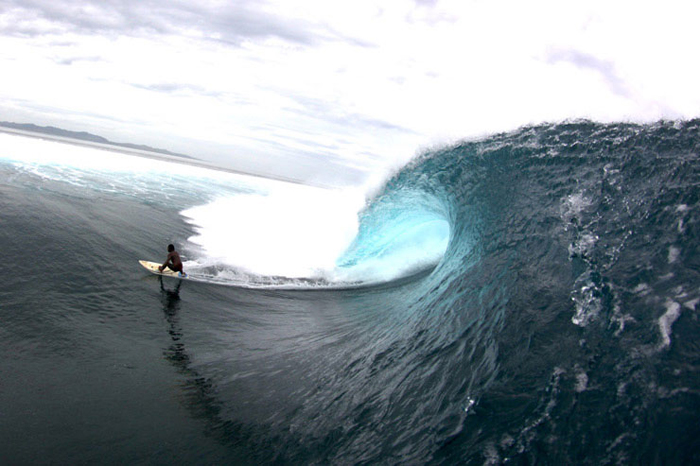 "I'm very happy to be the trials winner and compete here in the main event. I hope for some good waves" – Aca Lalabalavu
Also after multiple withdrawals due to injury, Volcom's Alex Gray will also be putting down the commentator mic and putting on a jersey and surfing as a late addition sponsor's wildcard.
"The first time that I came to Fiji was on a Volcom trip and ever since that first trip I have been enamored by the waves and especially the people of Tavarua. Being involved in this event as a commentator has been amazing and to have a last-minute wildcard into the event this year is just the icing on the cake and I couldn't be happier!" – Alex Gray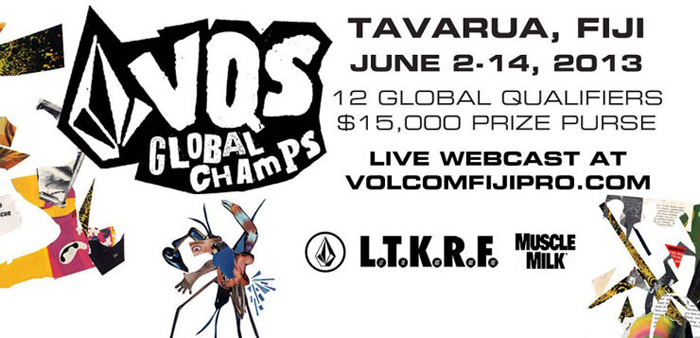 Volcom is proud to announce the VQS Global Champs that will be taking place during the Volcom fiji Pro waiting period. Nine qualifiers from around the world (Japan, Brazil, USA, Australia, Peru, New Zealand, Europe, Puerto Rico, and Brazil) will be competing for the title as VQS Global Champion and $15,000!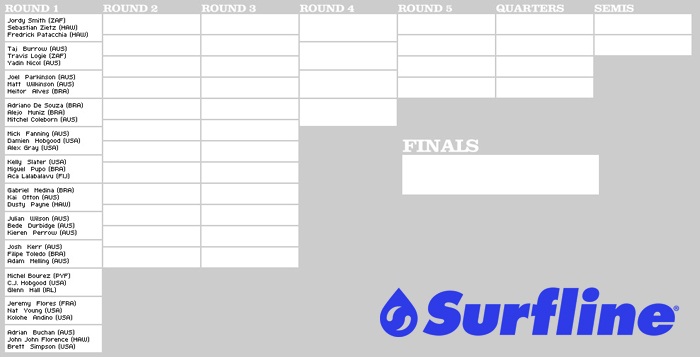 ---