Back to News
SURF: Sunrise Surf Shop Takes the Surf Shop Challenge Crown
June 19, 2013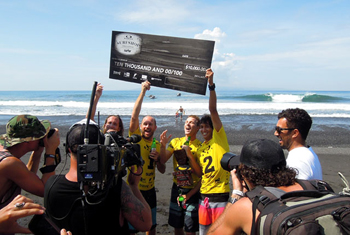 Sunrise Surf Shop Takes the Surf Shop Challenge Crown
The Jacksonvile Beach, Florida based team earns their third National Championship!
Keramas provided perfect conditions for the Sunrise Surf Shop team, consisting of Dane Jeffreys, Ryan Briggs, Asher Nolan and Garrett Carmichael, which leaves Bali with the title of the best surf shop in the country.
There were seven U.S. teams that embarked on the journey of a lifetime for the 2013 Oakley Surf Shop Challenge National Championship in Bali, Indonesia (June 18-21) in conjunction with the inaugural Oakley Pro Bali. Nearly 300 surfers from 70 shops around the U.S. competed this year at Regional Qualifiers and the winners of each of those events were treated to an all-expense-paid trip to Bali courtesy of Oakley.
In addition to a trip to paradise, Sunrise Surf Shop in Jacksonville Beach, Florida, the winner of the National Championship, earned a $10,000+ prize package and the title of the "Best U.S. Surf Shop" of 2013.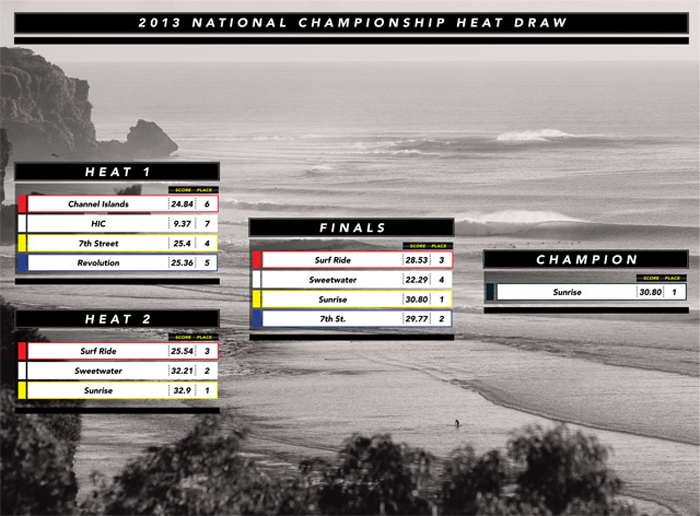 The unique event series pits four-man teams (two surf shop pros and two shop employees) against each other for a chance to win $10,000, an advertising spread in SURFER Magazine and surfermag.com, and the title of best surf shop in the country.
This year marks the second year for each regional qualifying team to also earn an enviable trip to Bali, Indonesia, a major coup in itself, despite the National Championship outcome. Prior to the move to Bali, the National Championship was conducted on the classic California beach break shores of Huntington Beach. Bali's Keramas is a far cry from that venue offering a high-performance and pristine reef break known for producing perfect barrels.
Special thanks to Oakley, SURFER Magazine and other event partners, Bubble Gum Surf Wax, Futures Fins, New Era, SOL REPUBLIC, and Watermans Sunscreen for their support, without which the Surf Shop Challenge series would not be possible.
---