Back to News
SUPPORT: Regional Water Quality Control Board Denies TCA Permit to Construct Toll Road
June 19, 2013
Surfrider Foundation and Coalition One Step Closer To Saving Trestles
Press Release from Surfrider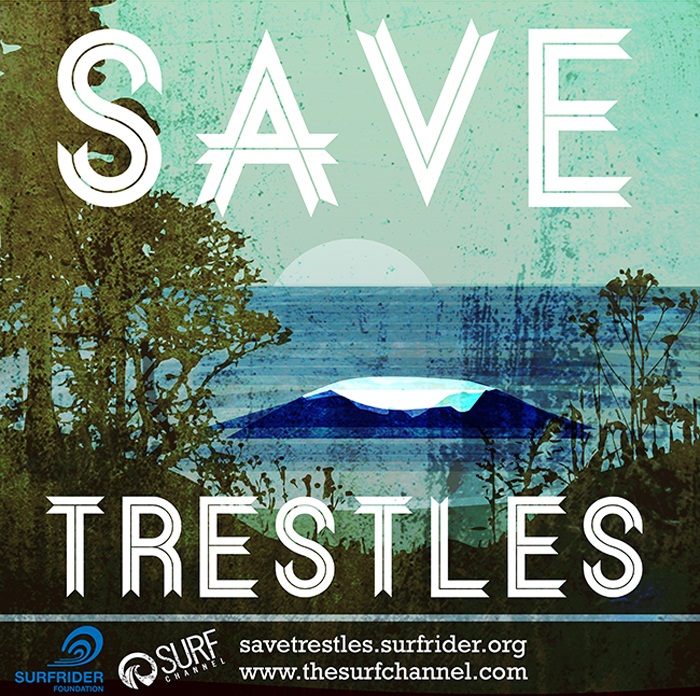 San Diego, CA (June 19, 2013) – Following two hearings filled with testimony that included comments from Surfrider Foundation, activists and ocean lovers alike, the Regional Water Quality Control Board denied the Transportation Corridor Agencies the necessary permit to build the first "segment" of the SR-241 toll road extension.
"We are elated that the Board soundly rejected the TCA's application—they clearly understood the severe the implications of building the first 5 miles of the road. It is reassuring that this Water Board is living up to their mission statement of implementing plans that will best protect the region's waterways," said Stefanie Sekich-Quinn, Surfrider Foundation California Policy Manager.
During the hearing, which was standing room only at the Regional Water Quality Control Board Meeting room in San Diego, Surfrider Foundation Chapter representatives, staff, supporters and coalition partners took to the stand one after another to voice their opposition to the first 5.5-mile "segment" of the toll road extension. The project, which was proposed in 2011 just three years after the California Coastal Commission and the Bush Administration shot down the original alignment through San Onofre State Park, calls for the extension of SR-241 to be built in "segments" – five miles at a time. "Segmenting" is illegal under state and federal law. Not only did the TCA's proposed plan circumvent important laws, this approach made absolutely no planning sense as it would have created a "cul-de-sac of traffic" for San Juan Capistrano, and end at a road that is not even built yet. More recently, the TCA held a "special meeting" to approve plans for the "Tesoro Extension," the first five miles of the 241 Toll Road extension, without any public workshops or sufficient public notice.
"This section of the road would have set the stage to reinvigorate their push to extend all the way to Trestles and San Onofre State Beach. Hopefully the TCA will finally get the picture that their plans are neither appropriate for our coastal watersheds nor in the interests of the region or state," said Surfrider Foundation Coastal Preservation Manager Mark Rauscher.
As a member of the Save San Onofre Coalition, Surfrider Foundation has great respect and thanks for our partners at the Natural Resources Defense Council, California State Parks Foundation, Endangered Habitats League, Orange County Coastkeeper, Sierra Club, Audobon Society, WildCoast and the California Coastal Protection Network.
This victory would not have been possible without the support of Surfrider Foundation's Activist Network. To join and make a difference, visit www.surfrider.org.
About Surfrider Foundation
The Surfrider Foundation is a non-profit grassroots organization dedicated to the protection and enjoyment of our world's oceans, waves and beaches through a powerful activist network. Founded in 1984 by a handful of visionary surfers in Malibu, California, the Surfrider Foundation now maintains over 250,000 supporters, activists and members worldwide. For more information on the Surfrider Foundation, visit www.surfrider.org.
---