Back to News
SURF: California Assembly Recognizes International Surfing Day
June 25, 2013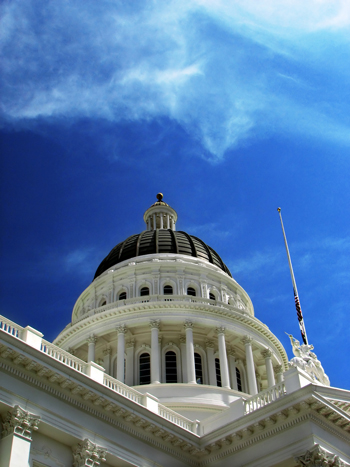 California Assembly Recognizes International Surfing Day
Press Release from Surfrider
San Clemente, CA (June 24, 2013) – In celebration of International Surfing Day, which took place on Thursday, June 20th, the Surfrider Foundation announced today that the California State Assembly passed House Resolution No. 19 with 49 co-authors to recognize International Surfing Day as a way to celebrate California's surfing heritage and raise awareness about the need to protect our oceans, waves and beaches.
Assemblymember Das Williams (D-Santa Barbara) who is an avid surfer introduced the resolution today to commemorate the 9th annual celebration of International Surfing Day on June 20th. Assemblymembers Al Muratsuchi (D-Torrance), Ian Calderon (D-Whittier) and Travis Allen (R-Huntington Beach), collectively known as the "surf caucus" immediately signed on to HR 19 as co-authors.
"The ocean and our coastline are treasures that we all share equally, regardless of our socioeconomic status," said Assemblyman Das Williams. "Even though I grew up poor, I was able to learn to surf, and enjoy the ocean and I feel very blessed by that. I learned early in life that it is a sacred responsibility to protect the ocean."
"We are thrilled to have California recognize June 20th as International Surfing Day thanks to the support from Mr. Williams and Assemblymembers Muratsuchi, Calderon and Allen," says Laura Lee, Surfrider Foundation Director of Marketing & Communications. "This 'surfers holiday' provides an amazing opportunity for California residents and visitors alike to celebrate surfing and our oceans, while learning what they can do to help ensure California's coastlines are protected for future generations."
To read the full resolution and view all the events that took place on International Surfing Day, visit www.intlsurfingday.com.
About Surfrider Foundation
The Surfrider Foundation is a non-profit grassroots organization dedicated to the protection and enjoyment of our world's oceans, waves and beaches through a powerful activist network. Founded in 1984 by a handful of visionary surfers in Malibu, California, the Surfrider Foundation now maintains over 250,000 supporters, activists and members worldwide. For more information on the Surfrider Foundation, visit www.surfrider.org.
About International Surfing Day
International Surfing Day is a worldwide celebration of the sport of surfing and an opportunity to give back to our coastal environments through various events organized by the Surfrider Foundation. Founded in 2005 by Surfrider Foundation and Surfing Magazine, International Surfing Day has gone from just a handful of local observances in the United States to more than 200 events in 30 countries worldwide. For more information on International Surfing Day, visit www.intlsurfingday.com.
---