Back to News
SUPPORT: Garden Party Raises Funds for Cancer Patients
June 25, 2013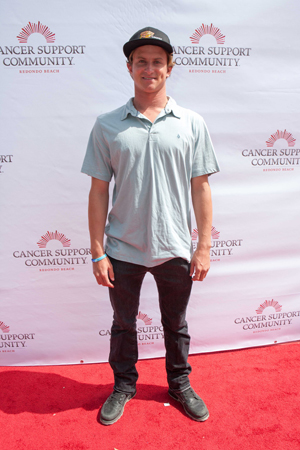 Garden Party Raises Funds for Cancer Patients
Press Release from Cancer Support Community
Redondo Beach, CA---June 25, 2013---Cancer Support Community-Redondo Beach (CSC-RB), hosted the 17th annual Celebrate Wellness event on Sunday at the South Coast Botanic Garden on the Palos Verdes Peninsula. The sun shone gloriously as 600 guests enjoyed music and sampled tasty fare from 30 restaurants, wineries and breweries that participated in the late afternoon garden party. The event generated nearly $120,000 in net income, which will help fund more than 150 free monthly support programs for cancer patients and their loved ones offered by CSC-RB.
Attendees were presented with a variety of fine wines, jewelry, beauty and health items in the silent auction as they mingled with celebrities Devin Alexander, NBC's The Biggest Loser Chef, Oscar Torre of "The Hangover Part III," and professional surfer Alex Gray. Also in attendance were CSC-RB founders Dr. Tom Simko, Jean McMillan, Elise Asch and Anne Clary MFT.
Special acknowledgement was given during the program to Steve Napolitano, Field Deputy to L.A. County Supervisor Don Knabe, for his years of dedication and support in helping people impacted by cancer. CSC-RB Executive Director Judith Opdahl presented Napolitano with a framed certificate of appreciation. Los Angeles County has been a long-time sponsor of Celebrate Wellness.
"I'm not often speechless, but was made so by the incredible recognition given to me by Cancer Support Community. It's an honor and a privilege for me to support them in any way I can, as they're the ones who really deserve recognition and support from all of us for the work they do every day for those affected by cancer. They are truly angels among us, and a personal inspiration to me," said Napolitano.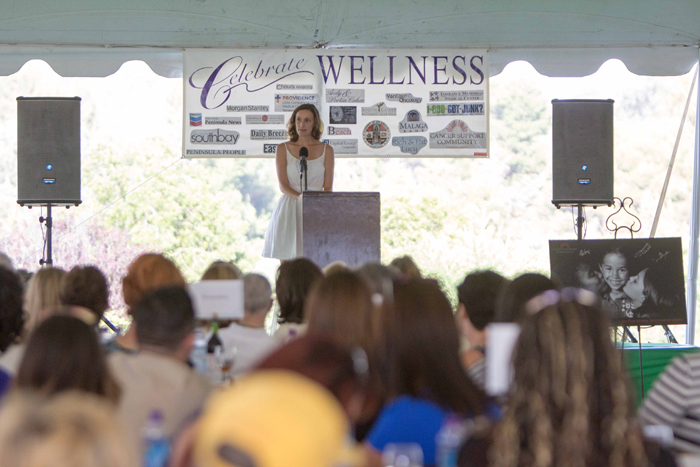 The most poignant moment of the evening occurred when cancer survivor and CSC-RB group participant Jennifer Robinson shared her moving story of having been diagnosed with stage two breast cancer at age 28. She gratefully shared how much her experience at CSC-RB helped her with her difficult journey.
Opdahl also expressed gratitude to the many CSC-RB supporters in attendance, "We have been providing our free support programs throughout the South Bay and surrounding communities for the past 26 years. A huge thank you to all of our sponsors and donors for their generosity and support as it will allow us to continue to do so." For more information about CSC's programs call (310) 376-3550, or visit the website at www.cancersupportredondobeach.org.
---