Back to News
B$Z: Alex Maine Acquired by Tru-Line LLC
July 2, 2013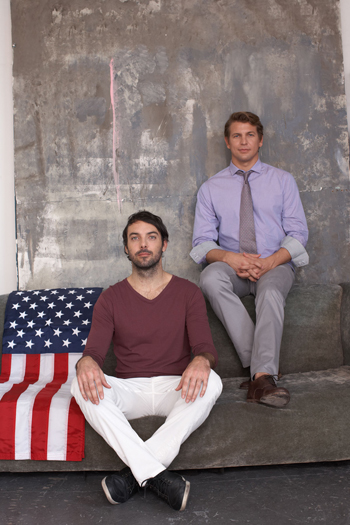 As America gets ready to celebrate its birthday, American made Alex Maine celebrates the announcement that it has been acquired
Press Release from Alex Maine
Los Angeles, CA (July 2, 2013) – Create Jobs, Buy American, Go AMerica! Alex Maine Pants and Apparel–The company that stands up for the American economy by bringing textile jobs back to America, producing 100% of its product within the U.S., announces that it has been purchased by Tru-Line LLC.
"This is a great day for Alex Maine. For the first two years of existence, we really wanted to prove the concept that the most comfortable pants and apparel in the world could be made in America, and we could bring those jobs home. This is a big sign that yes we can!" Says founder Bron Heussenstamm
Tru-Line has announced that as part of the deal they will retain the services of Bron Heussenstamm as President and Dan Marriner as VP of Design.
"Having grown up inside of a clothing store (Bron's parents Paul Heussenstamm and Angelic Sage founded famed Southern California stores Newport and Huntington Surf & Sport), this is a dream come true for myself, my friends and partners, and Alex Maine's amazing head designer Dan Marriner, as well as the rest of the Alex Maine family," explains Bron, native of Los Angeles, California with a degree in Business Entrepreneurship from USC.
"We couldn't be more excited to be involved with Alex Maine," explains Cody Crowell, CEO of the Baltimore based Tru-Line. "To see what this company has been able to achieve in just two years is incredible! We look forward to the future!"
Moving forward, Alex Maine is excited to bring their unique store atmosphere to more cities across the United States (the Alex Maine store on Sunset Blvd was named a top shopping experience in Los Angeles by L.A. Confidential Magazine)
Alex Maine will also be launching their incredibly comfortable pants and apparel into women's in 2014.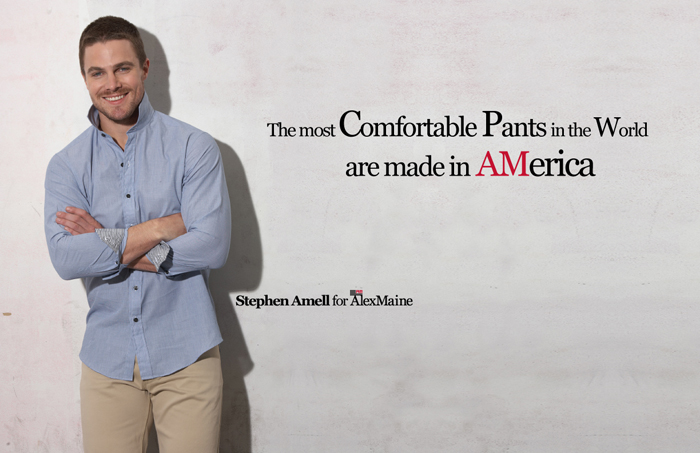 About Alex Maine
Alex Maine is a brand designed by the American people, constructed by the American people, and sold by the American people—100% American. The brand prides itself on having fun while creating unique, upscale apparel, using the finest American craftsmanship and the most comfortable fabrics. All with a charity element, always giving back to the America people. The Alex Maine logo consists of two parts: the flag and the name. The flag is facing west, backwards from normal, to reflect how the American troops wear it on their sleeve in battle. The word Alex Maine is written in Georgia font. This font was selected because it was developed for the New York Times as an American answer to Times and Times New Roman, which are used by England's The Times. Both the flag and font were conceived to capture the essence of America in Alex Maine. Visit the company online at www.alexmaine.us.
---