Back to News
X Games: Top Action Sports Athletes Invited to Compete at X Games Los Angeles 2013
July 22, 2013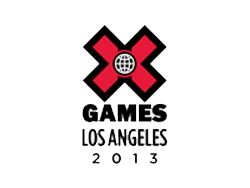 The city of Los Angeles, which has played host to the X Games for the past 11 years, will pass on the torch to Austin, Texas, which will host the domestic summer event for the next four years.
Press Release from X Games
Returning to Los Angeles for the sixth and final event of the 2013 global expansion, ESPN's X Games has invited many former winners and top performers from around the world for the event, to be held August 1-4 at STAPLES Center, L.A. LIVE and Irwindale Events Center. The competition will feature more than 150 male and female athletes competing for medals and prize money in the sports of Skateboard, BMX, RallyCross, Moto X and for the first time, the discipline of GYMKHANA™ GRID, created and popularized by legendary driver Ken Block. After this final event, the city of Los Angeles, which has played host to the X Games for the past 11 years, will pass on the torch to Austin, Texas, which, will host the domestic summer event for the next four years.
For the first time at X Games, GYMKHANA™ GRID will bring the action and style of Block's popular Gymkhana videos live to the fans. The event will take place on a custom-built course that includes cones, tires, barrels and other obstacles, requiring drivers to execute advanced driving techniques in order to finish the course in the fastest time possible. Hosting X Games events for the first time, the Irwindale Event Center will also host Skateboard and GoPro BMX Big Air, X Games MUSIC concerts and X Fest elements.
Over the four days, X Games Los Angeles 2013 will feature 17 hours of competition coverage across ABC and ESPN, with an additional 9.5 hours exclusive to ESPN3. WatchESPN will show every minute of live and tape delayed coverage from ESPN networks to be viewable by fans in the U.S. across computers, smartphones, tablets and Xbox.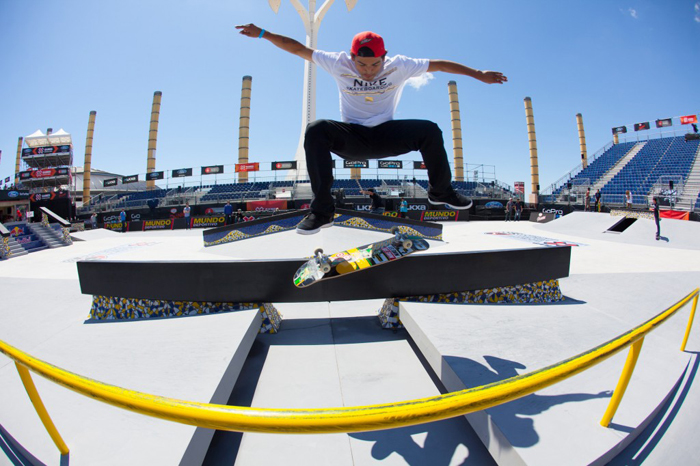 The first wave of invited athletes includes:
Bob Burnquist (Rio de Janeiro, Brazil) – Defending X Games Los Angeles Big Air gold medalist Bob Burnquist will attempt to complete a sweep of the 2013 X Games Skateboard Big Air competitions after winning the past four consecutive events. Winning his 25th X Games medal in Munich, Burnquist is now the most-medaled athlete in X Games history.
Bucky Lasek (Baltimore, Md.) – Prior to X Games Foz do Iguaçu, Lasek had not reached the podium in Skateboard Vert for nine years. Since then, he has won all three X Games Skateboard Vert competitions and will be attempting a 2013 sweep. Lasek will also compete in RallyCross events.
Leticia Bufoni (Sao Paulo, Brazil) –Bufoni is a five-time X Games medalist and one of the most promising up-and-coming women's street skaters in the world. After winning gold in front of her hometown crowd at X Games Foz do Iguaçu, Bufoni will be looking to repeat in Los Angeles.
Garrett Reynolds (Toms River, N.J.) – Attempting to complete a seven-peat in BMX Street, Reynolds will also try to remain the only athlete to win gold since the discipline was added to X Games competition in 2008.
Ken Block (Park City, Utah) – One of only three drivers to compete in every Rally event in X Games history, Block added his latest silver medal at X Games Munich in June. A five-time X Games Rally Car medalist, Block will help bring Ford GYMKHANA™ GRID to X Games Los Angeles 2013.
Toomas Heikkinen (Joensuu, Finland) –Enjoying one of the most successful years of his X Games competitive career in 2013, Heikkinen became the only driver to medal in all three 2013 X Games RallyCross events, most recently winning gold in Munich.
Maria Forsberg (Seattle, Wash.) – One of the most dominant riders in Enduro X, Forsberg has three X Games gold medals to her name and is the only athlete to medal at all four Enduro events since added to the X Games.
The full list of first wave athletes invited to compete at X Games Los Angeles 2013 is available at www.xgames.com.
*PLEASE NOTE: The invited athlete list is constantly being updated and is subject to change.
Tickets for X Games Los Angeles 2013 are available for purchase at www.axs.com/xgames.
Additional information on all X Games Los Angeles events will be forthcoming on www.xgames.com for fans or on www.espnmediazone.com for media only.
---