Back to News
WEB: Surf Splendor Podcast Episode 1
July 25, 2013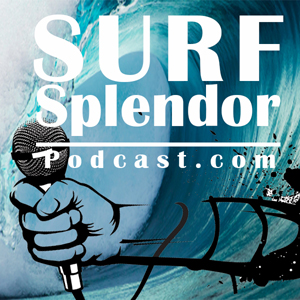 Surf Splendor Podcast Episode 1
Press Release from Surf Splendor
Surf Splendor the podcast launched this week with the goal of offering a new platform to discuss all things related to surfing. It is an episodic, radio-style show featuring stories and discussions with professional surfers, surfboard shapers, photographers and industry personalities. All shows are free and available for instant listening or download at www.SurfSplendorPodcast.com and on iTunes. New episodes are posted every other Monday. Video clips from each episode and reference materials are updated throughout the week. Episodes run approximately 20 minutes to 60 minutes in length.
"I've always loved the personalities in surfing. Magazines and video have done well to showcase the characters, but those formats also have restrictions. The podcast format allows for long form discussion and storytelling. Plus, listening to radio offers an intimacy and direct connection with the speaker that is really conducive to storytelling." David Lee Scales, Surf Splendor host.
With top podcasts receiving tens of millions of unique downloads, Surf Splendor anticipates podcasting to be the next major publication outlet. Not only does it offer listeners direct access and insight to their favorite surfing personalities, but it allows those personalities a direct platform to communicate with their fan base. The podcast platform is currently free of traditional censorship, advertising, and brand influence.
"It's been really refreshing to have honest conversations. The first episode features Chris Cote and he was able to share the details about the closure of Transworld Surf. Morgan Maassen openly discussed salaries for professional surf photographers. It's nice to have a conversation without the concern of offending an editor or an advertiser." David Lee Scales, Surf Splendor host.
Episode #1 launched today and features a candid conversation with Chris Cote about the fallout of Transworld Surf. Upcoming shows include an ongoing series on Surfboard Shapers and Surf Photographers featuring interviews with Eric Arakawa, Aaron Chang, Morgan Maassen, Tom Parrish, Charlie Smith, and many more.
Contact SurfSplendor@gmail.com with any additional questions.
Visit www.SurfSplendorPodcast.com and subscribe on iTunes.
---